Ola is yet again playing catch with its ride-hailing arch-nemesis Uber with the introduction of its new, lightweight mobile website which allows users to book cabs on the go. This new website is aimed at increasing the usage of the ride-hailing giant's service in a rural or low-connectivity region.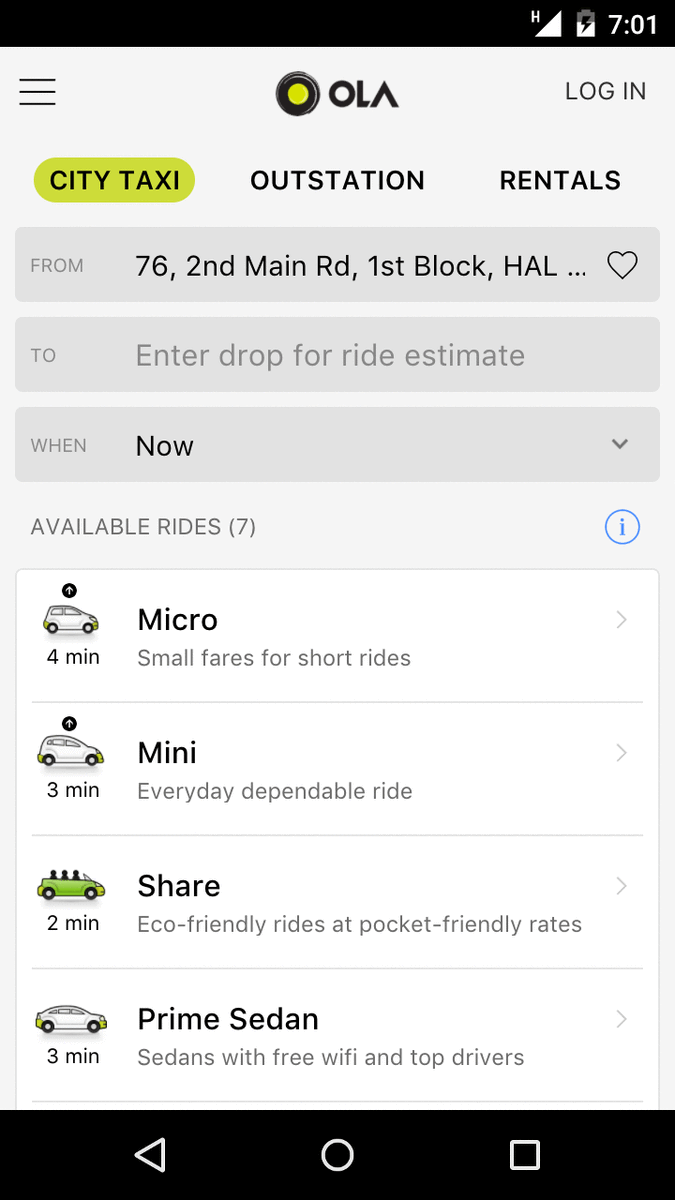 This announcement lines up with the Google I/O 2017 developer conference, where the search giant talked about several new features and improvements for their collection of platforms and services. Progressive Web App (PWA) technology has also been developed by Google's wildly popular Chrome division to enable the developers to build lightweight app experiences. Thus, Ola is leveraging this cutting-edge web technology to extend its service to a larger populace — spanning even across remote locations.
Rahul Roy-Chowdhury, VP of Product Management – Chrome, Google also comments on this partnership:
At Google, we are deeply committed to making the mobile web better for everyone. Our PWA journey began a few years ago and we are delighted to see the traction this technology has had, especially in mobile-first countries like India. It's exciting to see Ola create their PWA, which will ensure their users have an engaging experience from the very first moment.
As described in the official blog post, this new mobile website is particularly directed at users in smaller (or rural) cities in the country where internet connectivity is spotty. Ola has designed the website such that you'll be right at home if you've already used its ride-hailing app on Android or iOS. This experience will be app-like, but require a fraction of the data used by native apps.
Though there has been an advent of 4G VoLTE services in the nation over the previous six odd months, thanks to Mukesh Ambani's Jio, but there are still several cities in the country where connectivity is limited. Ola's PWA, as the blog post states, consumes just 50KB data on the first payload while every subsequent page load requires an additional 10KB. We've already tried the web app and suggest you switch to the same to not only save some precious data but also that space on your device. The experience is very similar to the mobile app but some ride-hailing options are still lacking from it.
Talking about the launch of this website, Ankit Bhati, Co-Founder and CTO of Ola, said,
The launch of PWA technology represents another milestone in Ola's commitment to building innovative technology that is made for India. This represents an important development that will enable us to reach an ever greater number of customers and driver partners in rural India.
For those unaware, Ola is officially late to the mobile web app party as its competitor has already been offering its ride-hailing app on the mobile web browser for months. Uber also enables every netizen of the country to hail a ride – even when they do not have a smartphone. You can navigate to dial.uber.com in your browser, you will be asked to enter your phone number in order to log-in. It will allow you to check the pricing, cab availability and fare estimate for the journey once you're logged in.