For all you shutterbugs who find it difficult to manage your photos or videos, Google is continually upgrading its online 'Photos' storage app. The company has today released a minor update to the app, which brings along with it some pretty neat machine learning-powered features. The app will now let you know about recent highlights, surface memories related to a specific person, suggest photos for auto-rotation and automatically create animations out of recorded videos.
Firstly, let's take a look at improvements that've been introduced in already exisiting features of the service. Further expanding on its already robust facial recognition tech, Google will now detect a particular person in your most recent photos. It will then surface "rediscover your memories" card to help you reminisce over past moments spent with that particular person. In addition, Google is also extending the facial recognition tech to scan and showcase a 'highlights' card with recent photos of the person you've clicked very often in the past weeks.
But, Google has also packed in two of the most simple and useful features in this update as well. In the latest version, Google has included the ability to scan through the complete photo library and suggest pictures that it thinks need to be auto-rotated. You'll then be able to select individual photos to rotate, or just select the card and hit the Save button to accept the suggestion and rotate all photos.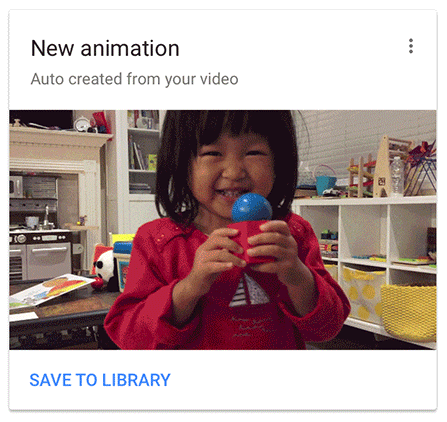 Plus, if you're aware, the AI-powered Assistant baked into the Photos app can already string together and animate a series of similar photographs. But, the company is today extending the same functionality to video, where-in the app will now automatically create looping GIFs(animations) from your videos. It will look for moments in the video that capture activity — sneezing, jumping in the pool, falling while riding a bike, etc. — to create the animation.
These new feature updates will be available to all 200 million monthly active users, operating the online photo storage service from Android, iOS or the Web. These AI enhancements pit the 'Google Photos' application against its arch-rival Apple's similar app.