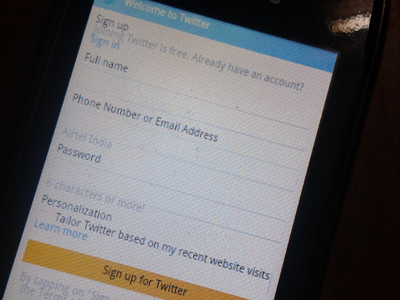 After experimenting with it for almost two years, Twitter has finally added the Bing translation tool to its desktop site and mobile apps. You can access the same by going to the settings column of your twitter account and activate the feature. 
Check the box that says "Show Tweet translations" and you can immediately start using the new translation tool. You can click on the globe icon in the foreign language tweets that you encounter to translate it in the language of your comfort. Twitter is providing as many as 40 pairs of translations (for now).
The translation feature is available on Twitter's main site, Tweetdeck and it's iOS and Android applications, when enabled.
Twitter is using Bing's translation tool for the feature for now but they have warned about the accuracy of the translation that will be provided. There are times when the translation tool may completely fail or give out an absurd translation. The tool is not ready to be pitted against a professional translator but it's there for now.
The irregularity in the release of the translation tool by Twitter shows evidence that the social networking site is still trying to find the perfect tool. A translation feature was released last year in Twitter's mobile apps but it was taken off after numerous complaints. The complaints were regarding the incompetence of the tool to function in a consistent manner. The previous tool was reported to give results of tweets that weren't even in the required language. The tool was often found to make obvious mistakes, resulting in it's end.
The new translation tool began with Tweetdeck a few days ago and is now available in almost all of twitter's official apps.
However, Twitter has been repeatedly criticised for not providing an in-house translation tool, considering its several million user-base across the globe. This is a rather slow move by twitter and they are admitting the fact that it needs some work which is self deprecating. We'll have touse the tool a bit to see whether it could really solve the transaltionproblem.
---