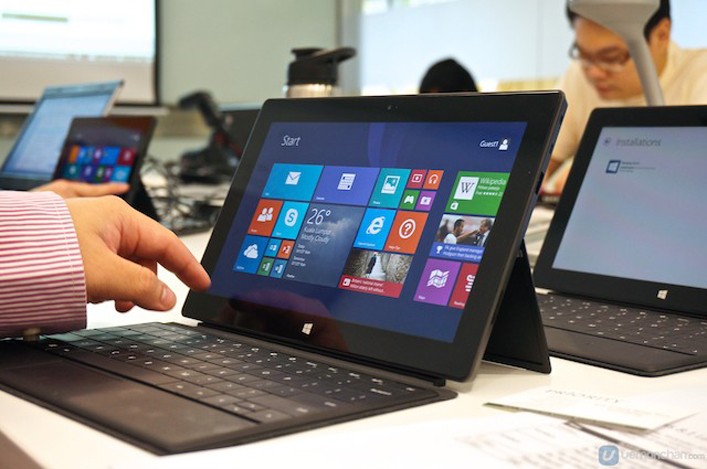 As per a report by the Redmond-based giant, Microsoft is finally seeing some substantial growth in its Windows Store downloads. Todd Brix from Microsoft has conveyed that the company has seen a 110% year-on-year surge in its app downloads.
Apart from that surge in app downloads, Microsoft has also been successful in attracting more and more developers to its Windows Phone OS platform. The company witnessed a good 80% increase in registered developers and 60% increase in app selection year-over-year.
However, Microsoft has still not released hard-core statistics of app downloads. Hence, these percentage increases might just be clouding the real picture. In October 2013, Windows store had some 1.7 Million daily downloads, and that number shot up to 4 Million in early 2014.
That already represents more than the 110% which Todd Brix is quoting here. We can hence, conclude that the current numbers stands between those two figures, and Microsoft has hence seen a decline in the number of downloads.
Further emphasising its focus on developers, Todd Brix said,
Providing a platform where developers can be successful remains our number one goal as we look to 2015. We'll continue working to generate opportunity by delivering a developer-friendly platform that spans devices.
The company also detailed out on its key areas of focus in the development of the upcoming Windows 10. It outlined 5 key areas, which will be the focal point in the entire development process forward.
---