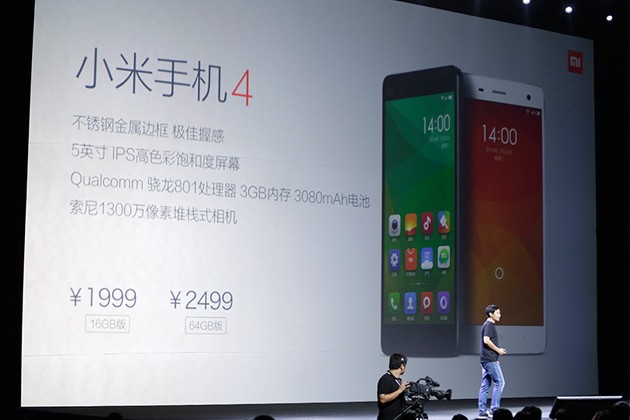 Xiaomi has today confirmed that it has raised a $1.1 Billion investment round, which now values the company at a staggering $45 Billion. Xiaomi co-founder and president Bin Lin announced via a facebook post that the round was raised from investors including All-Stars Investment, DST, GIC, Hopu Fund, and Yunfeng Capital.
The investment, which was first reported by Wall Street Journal will primarily be used to further expand presence in India, South-East Asia, Brazil, and Mexico. The company already holds a strong footing in its native country, China. In fact its stronghold on the Chinese market can be judged from the fact that Samsung reportedly sent a team of 120 experts to stop its sliding sales.
The current market valuation of $45 Billion is a staggering rise from its $10 Billion valuation which the company projected in August 2013.
Bin Lin further added that the company plans to launch a new smartphone in January 2015 at CES, something which we have already reported earlier.
Here's Lin's full statement :
We just completed the latest round of funding last week, raising US$1.1 billion at valuation of US$45 billion. Investors include All-Stars Investment, DST, GIC, Hopu Fund and Yunfeng Capital among others. This is an affirmation of Xiaomi's stellar results in four years, and heralds a new phase for the company.

We will strive to continue bringing innovation to everyone, with a goal of producing high-quality, high-performance devices with great user experience. In January 2015, we will be unveiling our next flagship device. Big thanks to all Mi fans, business partners and investors for your strong support.

– Bin on behalf of Xiaomi
---