Detailing about various statistics related to Microsoft's Windows 10 technical preview program, Gabe Aul today disclosed some interesting statistics regarding the program.
As per Gabe, the Insider program now has over 1.5 million registered Windows Insiders today, and about 450k of those million and a half plus are what Microsoft considers "highly active".
Gabe further added,
It's terrific for us to see this, because that hardcore usage will help us fix all the rough edges and bugs. The reports you send us, both from automated things like crash logs and manually via the Windows Feedback app, are helping us shape the product.
In fact, Windows Insiders are using Windows 10 preview builds more actively than participants in preview/beta programs for any prior release of Windows.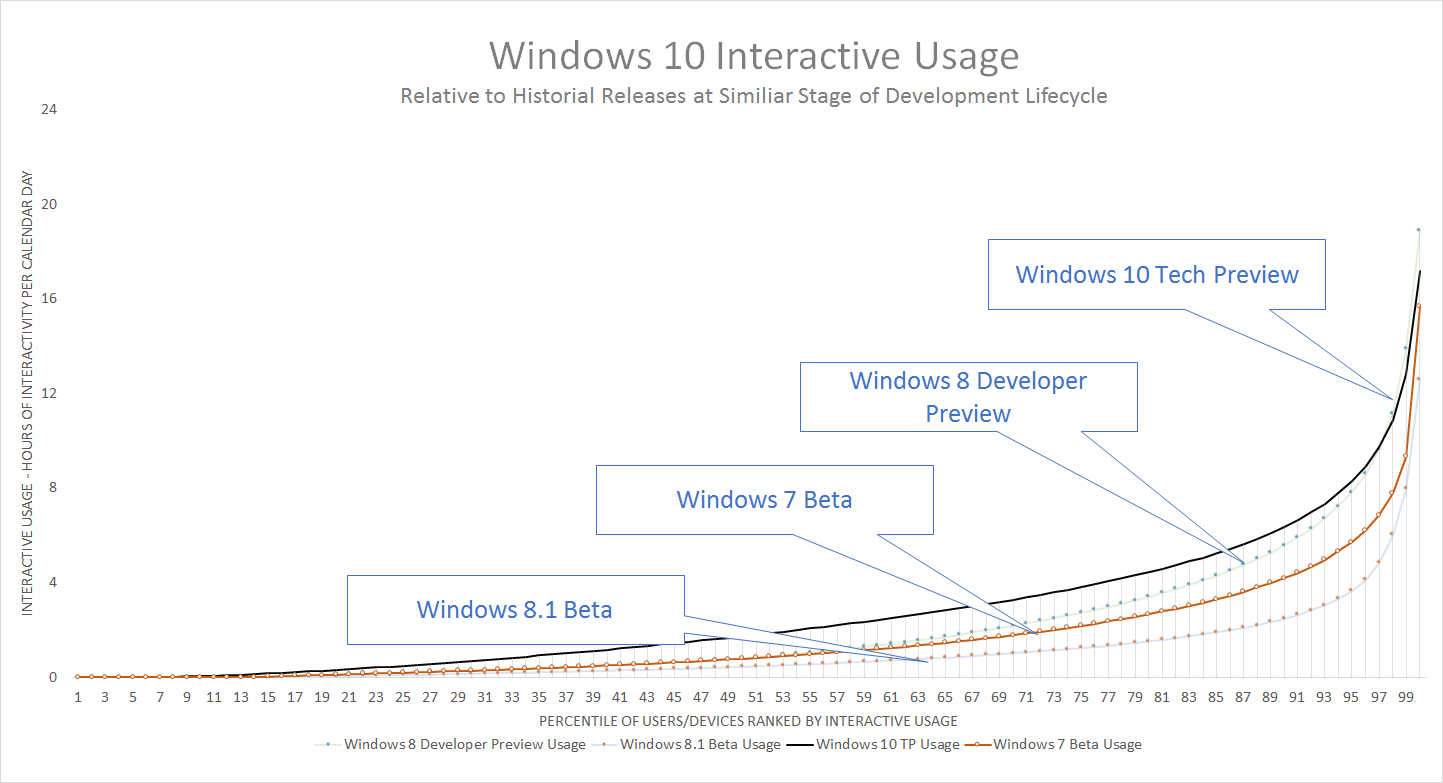 Gabe also mentioned how there have been so many bug fixes which machine tests wouldn't have been able to catch. He thanked insiders for reporting such bugs, while citing example of how in certain circumstances (very rare), the OneDrive icon in File Explorer can be replaced by the Outlook icon!
Apart from these statistics, if you read Gabe's post, you'll find two very interesting lines (specially if you have used the two leaked builds).
I know that some of you are disappointed that we didn't release another build (though we know some of them escaped….I'm looking at you 9888 & 9901…)*
Microsoft's acceptance of the fact that two of its under-development builds, the 9888 and 9901 got leaked. This is the first official statement from the company on the two leaked builds, which were earlier suspected to be fake.
The company also announced various fixes which it has made on the feedback it received from insiders. As per Gabe, Microsoft has already fixed as many as 1300 bugs which the insider have reported (upvoted) and it continues to fix more. Here's the breakdown :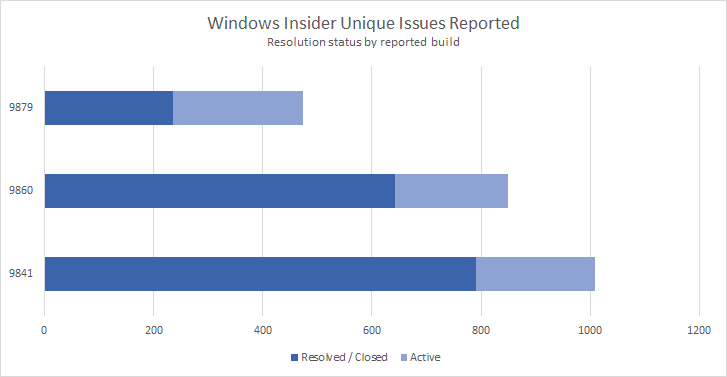 Many of these are "just bugs" but you'll also see changes to the UX or features that are based on your suggestions too. For example, many insider have been requesting Microsoft to add the option to choose which folder is the default when opening File Explorer, the company has fixed that issue.
It has also added the ability to turn off recent files and/or frequent folders in "Home", and added a little animation/transition when opening the Start menu, which were also frequently requested.
Gabe confirmed that a new build is coming, but not this year. The next build will probably come in the beginning of January, jut in time for Microsoft's January 21st consumer preview event.
---