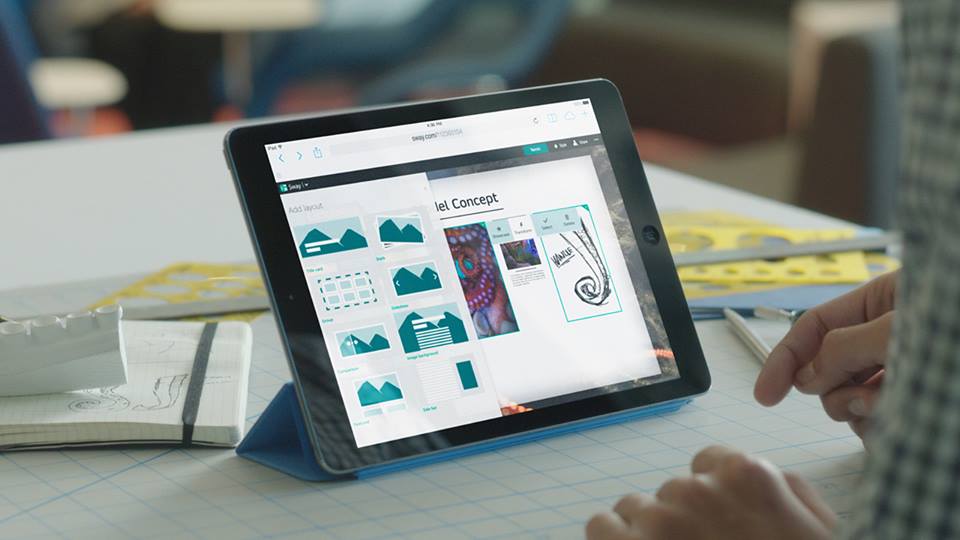 After keeping it on a preview-only basis for almost 10 weeks, Microsoft has now opened up Sway for everyone. You can now use a Microsoft ID to start using the online Office collaborative tool.
Announcing the same on a blog post, Microsoft said,
It's been only 10 weeks since we kicked off Sway Preview, and we've already had over one million unique visitors to Sway.com and over 175,000 requests to join, and those numbers grow by thousands daily.
Taking into account the metrics provided by Microsoft, Say has had approximately 17.5 K requests per week, which further breaks down to 2500 request a day. This is interesting and we would love to have more numbers coming from Microsoft for at least the next 3 months or so.
Apart from the launching the public version, Microsoft also announced several improvements to the Sway experience. It has introduced new, and so very required functions like Undo and Redo, Bullets and Numbering and Text Editing on Canvas.
You can take a look at the entire improvement log here. Also, you can read our complete review on Sway here.
---