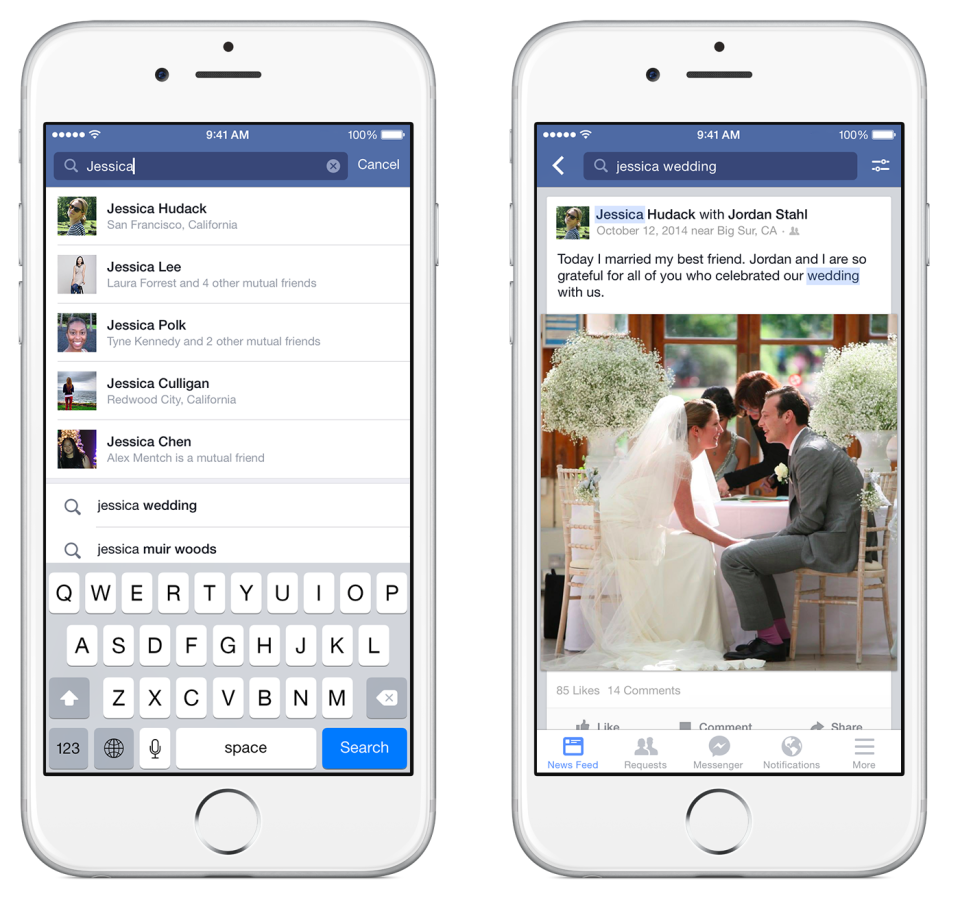 You'll no longer see Bing-powered web-related search results when you search on Facebook. As per Reuters, Facebook has now confirmed that it has indeed dropped down Bing-powered web search results from its website.
A Facebook spokesperson told Reuters,
We're not currently showing web search results in Facebook Search because we're focused on helping people find what's been shared with them on Facebook. We continue to have a great partnership with Microsoft in lots of different areas.
Facebook recently introduced Graph Search on its mobile platform, thus hinting at the increasing importance which the social networking giant is giving to its search services.
Microsoft's Bing, which is currently No.2 among search engines in the U.S. accounts for over 20% of the market share. Microsoft's relationship with Facebook dates back to 2007 when the Redmond giant invested $240 Million in the social networking company for a 1.6% stake.
Bing search results have made appearances whenever a user searched for a fellow user or a page on Facebook. Apart from Facebook's own suggestions, direct standalone links to websites also appeared in the search results, which were powered by Bing.
With the introduction of Graph search on Mobile, Facebook now allows users to search, not only friends and pages, but also specific posts.  As per Zuckerberg, there are over three trillion posts on facebook which is much larger than any other search databases out there.
However, The Graph Search was introduced in early 2013 and it rolled out very slowly. Testing of the mobile version started in February and it took 10 months for the company to roll out the final version, and that too just for the iOS users.
---