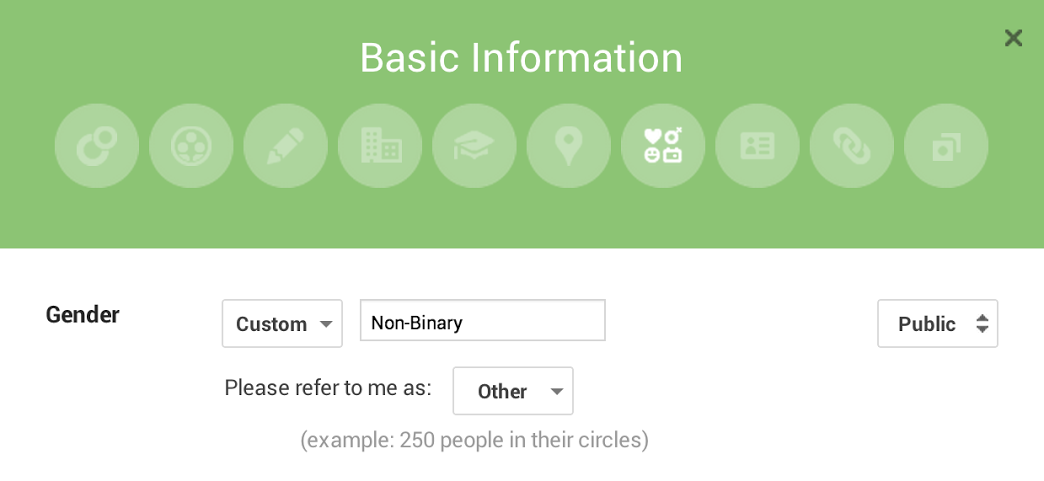 Replying to the numerous user feedback which it received for a separate Gender option, Google has now announced (via TechCrunch) that it will roll out a new, 'custom' gender option in the Basic Google+ Profile starting next week.
Under the new option, instead of Facebook's long drawn gender list, Google+ will now give you a simple text box, wherein you can input whatever you wish to. The Male and Female options can still be chosen from the drop-down menu as usual.
Announcing  the update, Rachael Benett said,
For many people, gender identity is more complex than just "male" or "female."  Starting today, I'm proud to announce that Google+ will support an infinite number of ways to express gender identity, by giving you the option to customize the way your gender is represented on your profile.
Apart from the freedom to state whatever you feel like, Google is also providing a 'Decline to state' option wherein you can simply ignore to mention your gender.
The new feature won't be live for all users as of now, but Google has said that it will gradually roll out the feature for all users.
---