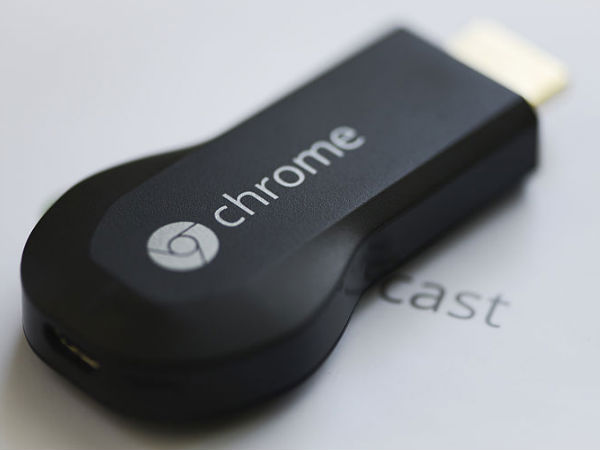 Google has announced that it's dongle-like streaming device, the Chromecast, will be launched tonight, as one of the exclusive launches in Google's Online Shopping festival. Chromecast would be exclusively available on Flipkart.
Chromecast is a thumb-sized media streaming device that plugs into the HDMI port on your TV. Set it up with a simple mobile app, then send your favourite online shows, movies, music and more to your TV using your smartphone, tablet or laptop.
Google has been quite behind the schedule when it comes to launching its streaming dongle in India. The device was launched in the U.S. and other western markets, almost a year and a half back.
Though Chromecast is officially launching in India just today, it has been available on Amazon and eBay, for more than eight months now. The device was priced at ₹ 3,099 on both eCommerce sites.
---