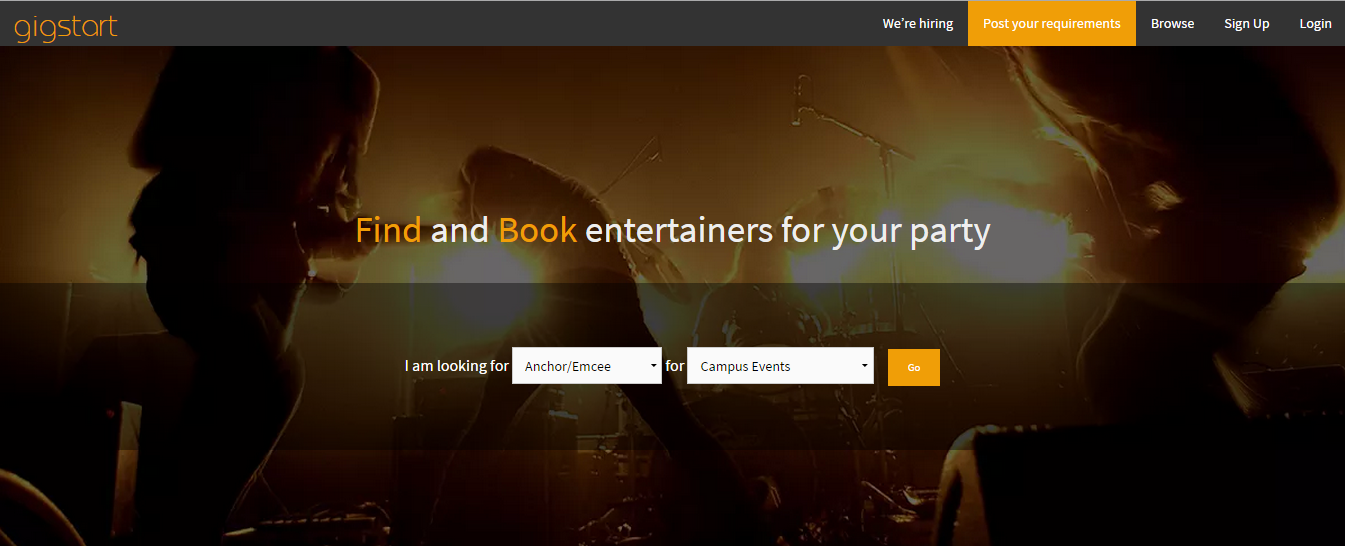 Delhi-headquartered online market place Gigstart has raised fresh funding from Snapdeal founders and others, to the tune of $200,000. Gigstart is an online marketplace that facilitates quick and transparent connect between entertainers and party planners.
Investors apart from Snapdeal include Indian Dream Capital (Mauritius), Rajesh Sawhney (GSF), Narendra Singh Rawat (FG Wilson), TA Venture Holding Limited, Roshan Abbas and Anand Chandrasekaran.
Gigstart started out less than a year ago and has been growing at a decent pace. The company has already become India's exclusive destination to hire entertainers for any sort of event. Entertainers up for hiring also include live acts and musicians for the over 10 Million elaborate marriages across India.
Atit Jain, Co-Founder, Gigstart, said,
The faith that the investors have shown in the venture stems from the fact that we have been witnessing 30% month-on-month growth since our inception and the numbers have been particularly positive in the last three months.Without sounding self-congratulatory, it is pertinent to point out that a platform like ours doesn't exist anywhere in the world. We aim to channelise the funds in a manner that helps us build a world-class product in terms of scale, reach and value.
Gigstart aims on using the current funding primarily for upgrading its infrastructure. The company also aims to spend on marketing and plans to expand to Tier II and Tier III Indian cities.
Prior the current funding round, the company had raised some $45K from investors including GSF. GSF was also a backer in Little Eye Labs which was acquired by Facebook a few months back.
Meanwhile, here's a look at one of the performing-arts acts featuring a Tron-like dance group :
---