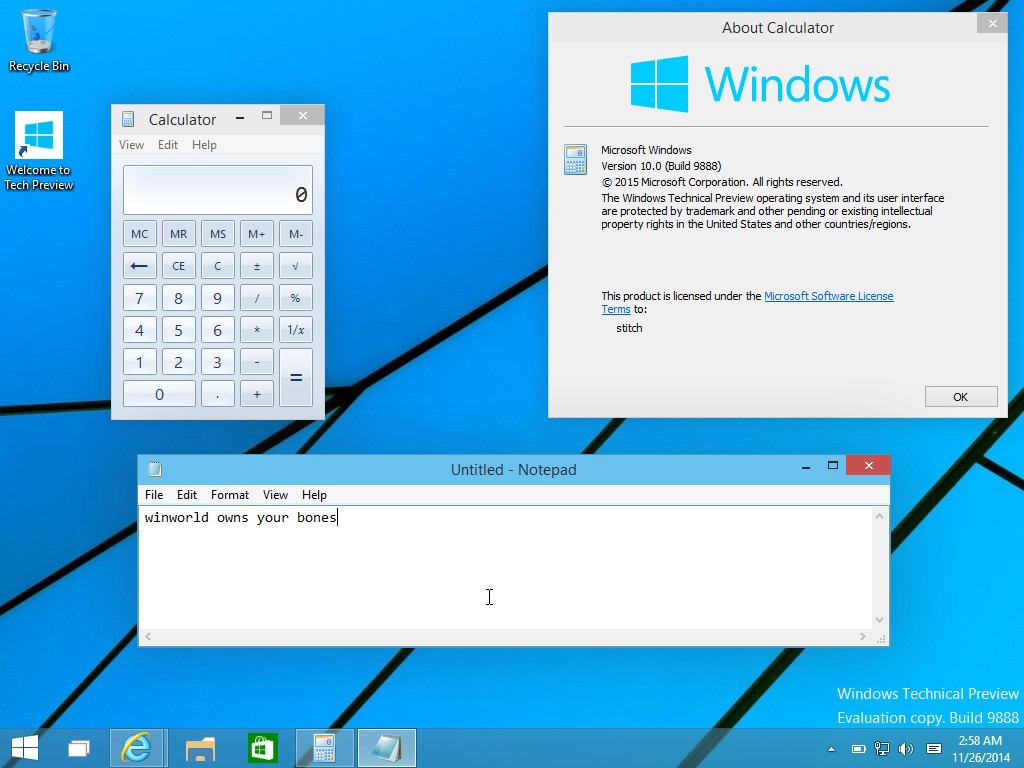 Two major leaks, in a span of just 10 days. Microsoft definitely needs a fix on that. Well, still its good for us though. All you developers who were sitting disappointed because of Microsoft's announcement of no further official Windows 10 build this year, Build 9888 has reportedly been leaked.
Though the build is available on various file-sharing sites, install it at your own risk. The build has not been officially released and since Microsoft made it pretty clear last time that we should not expect any further builds, we recommend you not installing this one.
Almost every Microsoft specialist website has advised viewers not to install the build, since this is an unreleased piece of software. However, if you still feel the urge of testing it, go ahead, its easy to install (search on popular file-sharing sites, we can't give a direct link though).
If we talk about any major updates, there is just one. This build, if officially released, will be one of the very first builds to feature a new NT kernel version of 10.0. Also, apart from some minor animation changes and interface tweaks, this build doesn't pack much into it.
Here's a video, composed by WinBeta to guide you through this new build. See for yourself whether you need to take that risk or not :
SCREENSHOT :

NEOWIN
---