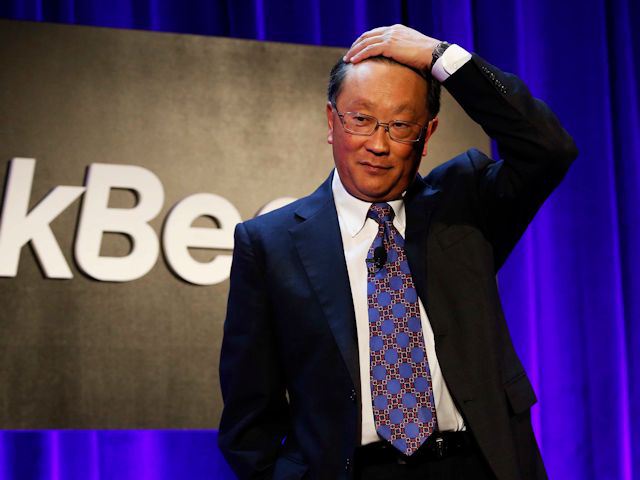 Blackberry's shares rose a sharp 3 percent, amid an unconfirmed report that China-based Lenovo Group may be planning to buy the Canadian smartphone maker.
As per a report on benzinga.com, Lenovo Group Limited is planning to acquire the Canadian smartphone maker at a $15 per share price, almost $5 more than Blackberry's last closing price of $10.30.
The report also mentions, that the offer could be made as early as this week, and though the initial offer would be $15 per share, the deal may get done at somewhere around $18 per share.
Lenovo's CFO Wong Wai Ming said in January 2013
Research in Motion (now Blackberry) is one of many possible opportunities for the company.
It was reported, later that year, that the Canadian Government had blocked that deal, due to various security reasons. BlackBerry's highly secure networks manage email traffic of some of the biggest corporate sector names, along with government and military agencies across the globe. Under Canadian Government Law, any foreign takeover of Blackberry, would face regulatory obstacles under the Industry Canada Act.
---