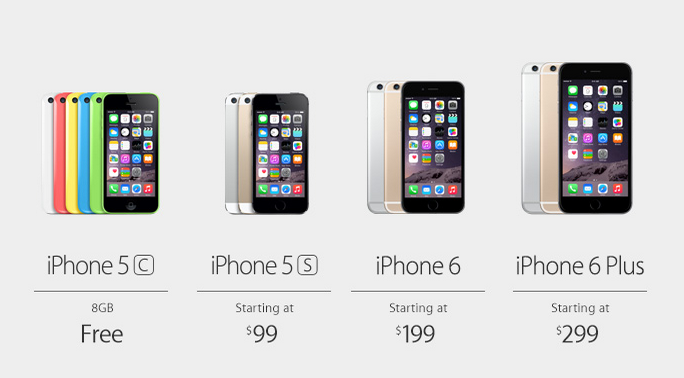 Yes, Apple has yet again demonstrated that blindly putting the topmost hardware on a smartphone won't make it "the best smartphone". Apple's flagships have made every FanDroids nightmare come true.
When the phones were launched back in September, the enitre world was like..".. Apple has lost it", "..No Full HD display", "..only 1 GB of RAM" and yes they are correct. Apple's flagships are still dual core, with a gigabyte of RAM and no 1080p display on the iPhone 6. Competitive manufacturers have moved onto Ultra HD displays, with the resolution of a Macbook Pro on your phones.
But, the story has just begun. Despite using one of the fastest Qualcomm mobile Application Processors now available, Google's new Nexus 6 and Samsung's Galaxy Note 4 fall flat in running GPU intensive apps and games
The latest Galaxy Note 4 uses Qualcomm's Snapdragon 805, which incorporates Adreno 420 graphics. Motorola's new Droid Turbo and its Google-branded Nexus 6 (just announced) also use the Snapdragon 805, similarly clocked at 2.6-2.7 GHz. All of these also use the same 2560×1440 resolution as the Note 4.
Last year's A7 chip gained a 64-bit architectural lead over Qualcomm, in addition to featuring an advanced GPU by Imagination Technology: its PowerVR Series6 "Rogue" architecture. This year, Apple has maintained its 64-bit lead while greatly enhancing power efficiency, enabling its slower clocked A8 with less RAM to match or beat the raw performance of 32-bit Qualcomm-powered devices and Samsung's 32-bit Exynos-powered Galaxy products.
More importantly, however, Apple has designed elements of its products together, achieving far better real world performance. The native resolution onscreen performance of iPhone 6 and 6 Plus reaches 25.9 and 18.4 fps respectively (in tests that make no use of Apple's Metal API to radically improve the performance of games and other graphics-intensive apps).
The benchmarks are only a glimpse of what both phones offer. Apple's flagships have proven why they will always lead the pack.
---