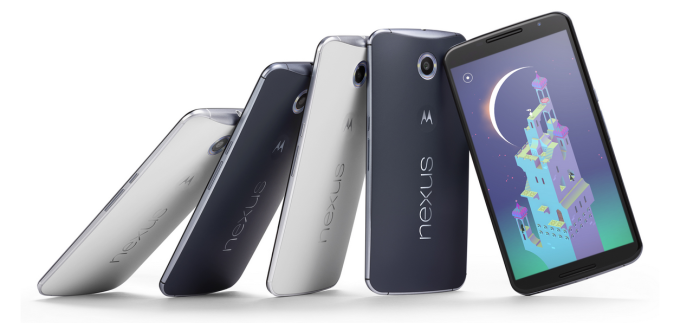 Along with Android Lollipop, and the very powerful Nexus 9,  Google also introduced, the very "Serious", Nexus 6. Why serious ? Because, though it is a Nexus device (which are were supposed to be affordable), it gives a real tough competition to Apple's iPhone 6
The phablet, manufactured by Google's-ex, Motorola, boasts of a huge 5.9 inch display, and a staggering 1440×2560 resolution (QHD display). The result ? A "496 PPI", which will you give you colors, so crisp and neat, that you might forget all other Retinas, you might have come across.
But wait. All this comes at a price, and not just "a" price, but at a "huuugeee" price. While Google's Nexus range was always considered to be something made for the affordable market, it seems, the launch of a new Android One platform has raised Nexus, to the high-end segment. While the Nexus 5 started at $349, off-contract, the Nexus 6 will cost almost double, $649, off-contract. R.I.P. affordability.
But the price, seems obvious, looking at the kind of specifications which this phablet packs in. Keeping in mind, the eye-popping 496 PPI screen, Nexus 6 is powered by Qualcomm's Snapdragon 805 processor, boasts of a 64 bit architecture, to show off the latest Android L OS, released alongside the new Nexus line.
It's being announced today, but pre-orders don't start until October 29th. As for the shipments, they are "expected" to start in November. It will come in two variants, 32 GB and 64 GB.
---