Last week, a set of iPad Air 2 component photographs were leaked by Taiwanese website Apple.club.tw. Today, a new set of pictures, depicting iPad Air 2's A8x chip and 2 GB of RAM, have been leaked by the same source.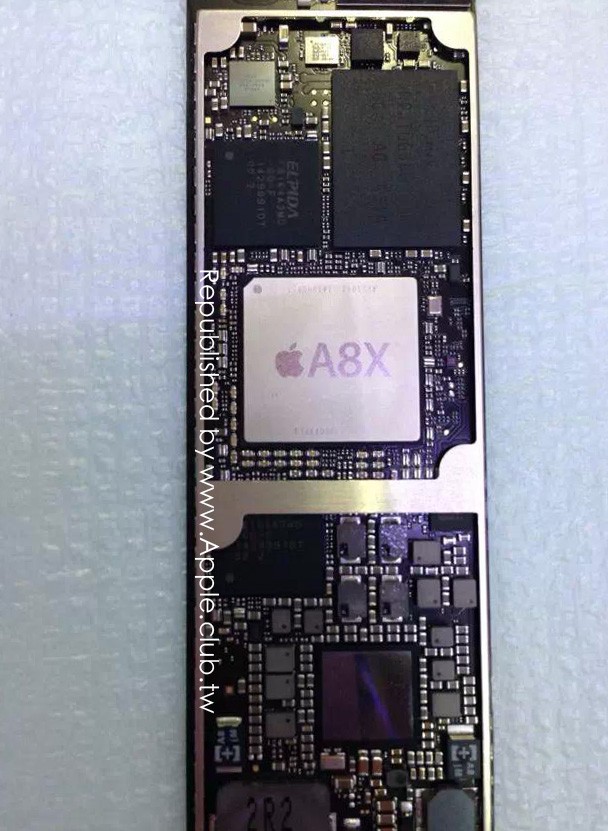 Reports from supply chains, as early as in the month of August, had already confirmed the fact that Apple's next generation iPad Air will feature a 2G RAM, instead of the 1 GB which resides in Apple's current iPad models.
Apple has always been resistent to memory increase, as can be seen with the launch of its latest iPhone models. Both iPhone6 and iPhone6 Plus feature a 1 GB RAM, even when, pressure had been mounting on Apple to match its hardware, with current crop of Android devices.
A 2GB RAM in iPad Air 2 though, would mean that Apple is preparing its next generation of iPad Air for more memory intense features and functioning, specially to the likes of multitasking, as has been reported earlier.
Apple is slated to launch iPad Air 2 along with a new mini variant and the public release of OS X Yosemite, in its October 16 event. Stay Tuned with Tech-Portal, as we will be blogging the event, LIVE.
---