Apple's event is just a few days away, and as has been the tradition with all Apple products, leaked photos of the next gen iPad have surfaced. The photos have been leaked from a source in Taiwan.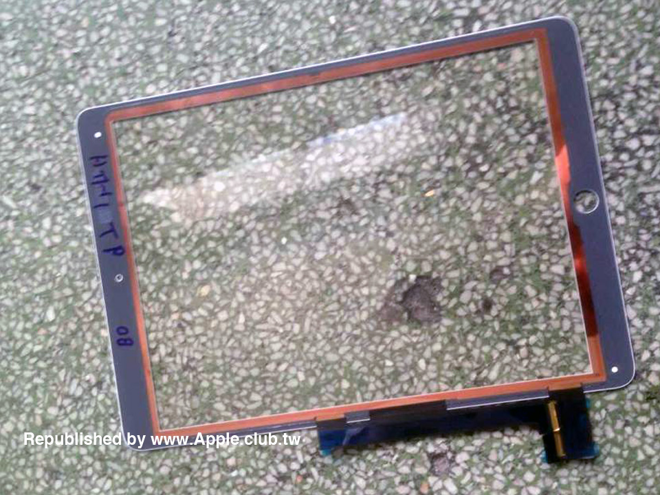 In the latest photos, the next gen iPad is seen with a TouchID sensor, a development, which has been in anticipation for quite some time now. Also, the touch ID sensor seems to be surrounded by a golden capacitative ru=ing, thus suggesting thaat the next gen iPad may finally have a gold color option.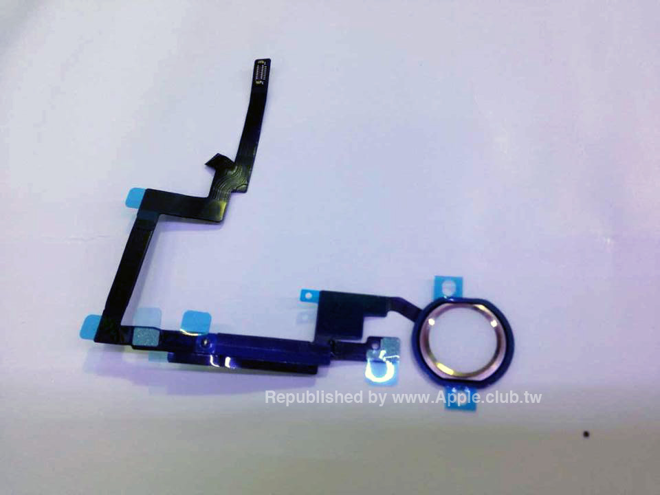 Length of the flex cable attached to the scanning module (shown above) indicates that the part is somewhat larger than what is found in regular iPhone hardwares. This hints towards the launch of an iPad Air, or a next generation iPad Mini with retina display, though both are expected to feature the TouchID technology.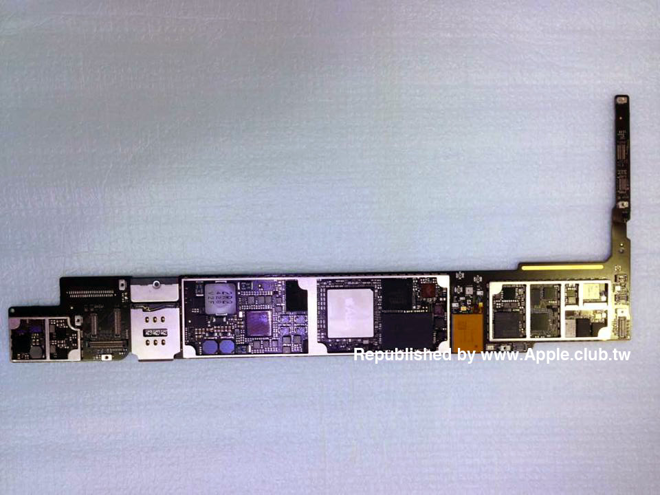 Another photo shows what is claimed to be an iPad logic board complete with what looks like an "A8X" chip and micro-SIM card reader. The logic board is similar to what is found in Apple's current iPad models.
The screen cover, measures 9.7 inch, and a capacitive touchscreen layer backs the cover. This possibly indicates that the next generation iPad will not have a laminated screen.
Apple is holding a launch event on October 16 where it is expected to launch brand new iPad(s). Also, expected are the public versions of OSX Yosemite and iOS 8.1 with Apple Pay. Also rumoured, is the launch of a 27 inch Mac. Stay tuned as we blog live on October 16.
---