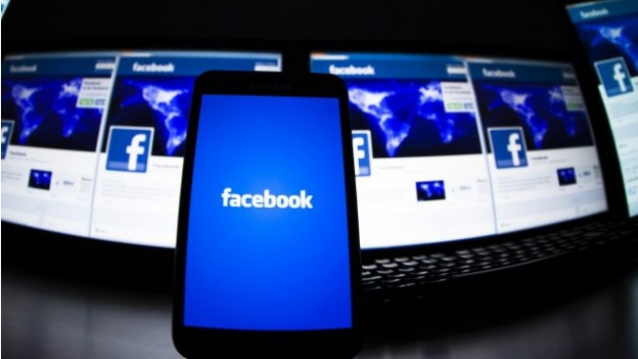 Certain hacked screenshots, taken recently, have shown that there's a "hidden" feature, somewhere in Facebook's messenger, which allows friends to send each other money.
This comes days after Apple launched its own payment system, the Apple Pay, and Google already owing the Google Wallet. It wont be a surprise, if Facebook, through this "money-sharing" feature, will actually try to implement its own payment system.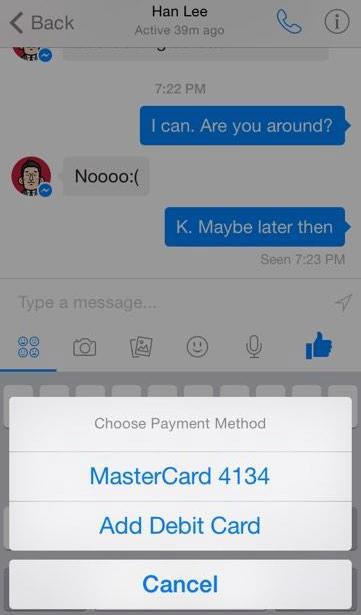 Apart from this, this may also be Facebook's attempt to popularise its standalone messaging app, although this seems a rare possibility, as Facebook now owns WhatsApp.
Facebook CEO Mark Zuckerberg said on the company's Q2 earnings call that
over time there will be some overlap between [Messenger] and payments. […] The payments piece will be a part of what will help drive the overall success and help people share with each other and interact with businesses
The presence of payments code in Messenger was first discovered by security researcher Jonathan Zdziarski last month.
If this money sharing feature does become a success, it would give Facebook dual advantage. Firstly, Messenger will become much more popular, as compared to its competitors WeChat, KakaoTalk, India's Hike, etc. Secondly, this may seriously pave way for Facebook's own payment system, which, although is a distant possibility, also seems quite viable.
---