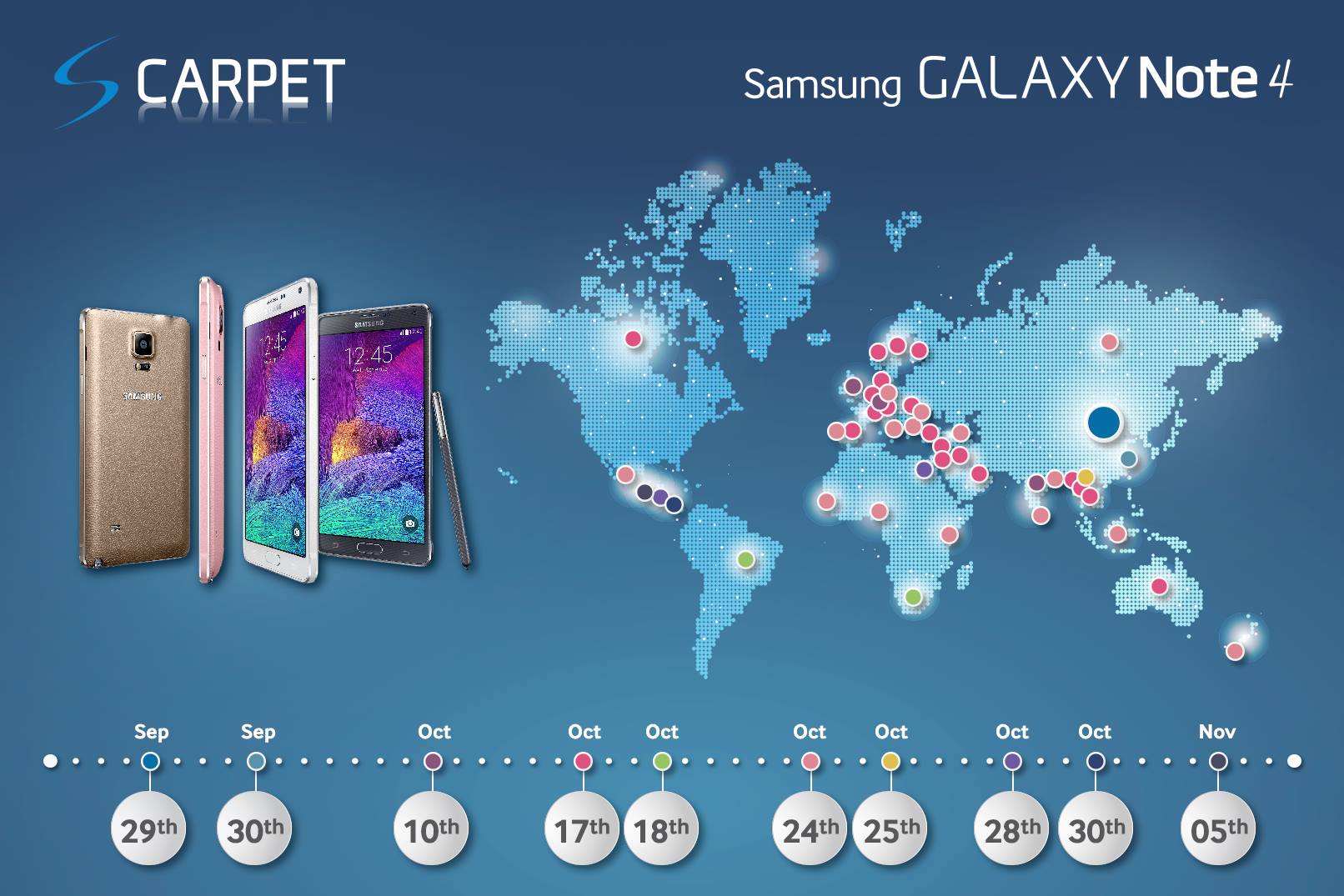 Amid reports of the "manufacturing necessity", which is present in Samsung's latest flagship, Galaxy Note 4, the Korean giant has quietly posted an infographic, detailing Note 4's launch date in various markets.
The Note4, which debuted earlier in South Korea, has been a huge boost for Samsung's sales, though still lagging behind iPhone6 by a wide margin, as far as sales numbers are concerned.
But if controversies are concerned, both smartphone companies are locking horns, with first Apple's #bendgate and now Samsung's #gapgate. Interestingly, both these events have occurred with the companies' flagship devices.
The Galaxy Note 4 was unveiled at a pre-IFA event in Berlin last month. It flaunts a 5.7-inch Super AMOLED QHD (2560×1440 pixels) display and the Indian variant will be powered by a 1.9GHz Exynos octa-core (1.9GHz quad-core+1.3GHz quad-core) processor paired with 3GB of RAM.
---