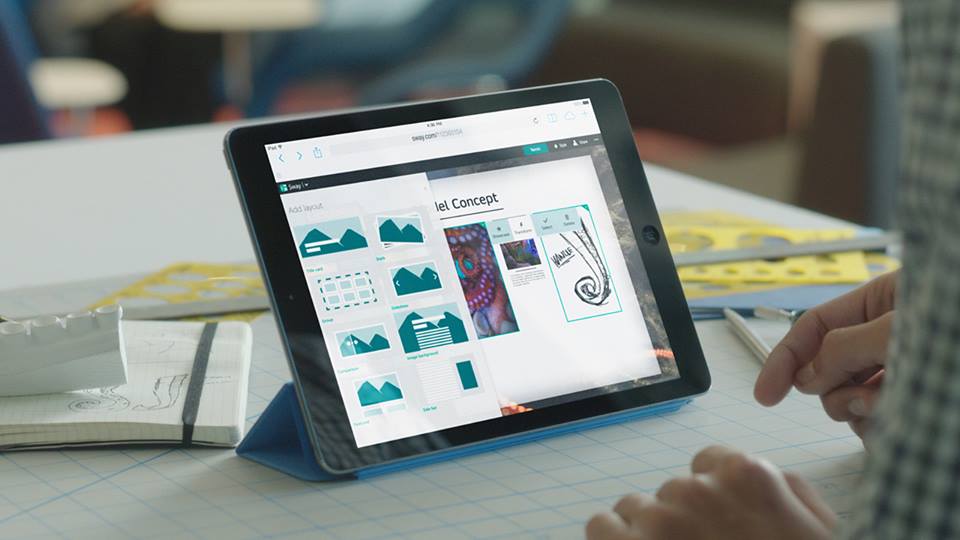 We earlier reported about Microsoft developing an all together new web-based app, named Sway. Well, the news is now official.
As reported earlier, Sway is a CDN (Content Delivery Network) service, which lets users do a host f things over the web. It can help you write notes, edit documents, and virtually allows you to carry all your business on the go. But unlike other such office suites, Sway stores everything on cloud.
Moreover, anything written or stored on Sway, can only be read by Sway, as the files created through this app do not have any extensions. Apart from writing and reading, Sway also allows you to design websites, requiring least possible efforts.
Sway can also help you to create resumes and give you suggestions for website templates and resumes, via the Azure cloud server. It also allows you to change backgrounds, select font types and edit the entire theme, on the cloud,  using just one single app. Sway allows users to easily share their files with one another.
A Preview version of Sway is currently available to download for free, on Sway's official website.



---