Microsoft today, accidentally revealed the name of its upcoming Windows version, on the technical preview site. The name revealed was, Windows TH, Verge reported.
This new name, Windows TH presumably stands for Windpws Threshold, which has been previously reported to be the codename of Microsoft's under-development Windows version.
The name, spotted by The Verge, has been listed alongside details on "the next version of the Windows client operating system". Here's the pic from the Technical Preview site, which has now been promptly removed.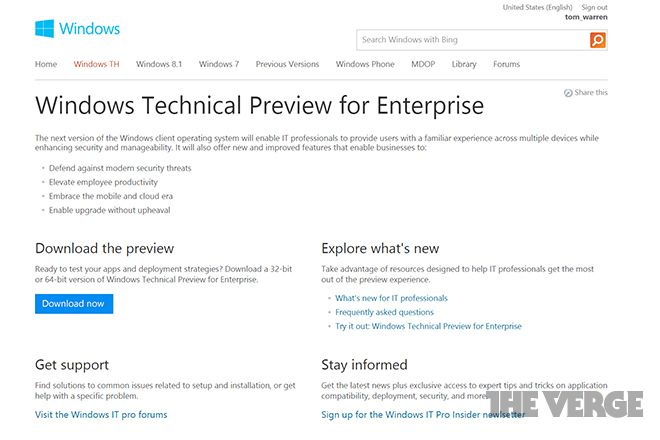 Microsoft, which was earlier expected to release the latest version on September 30th, has reportedly postponed the event for October.
---