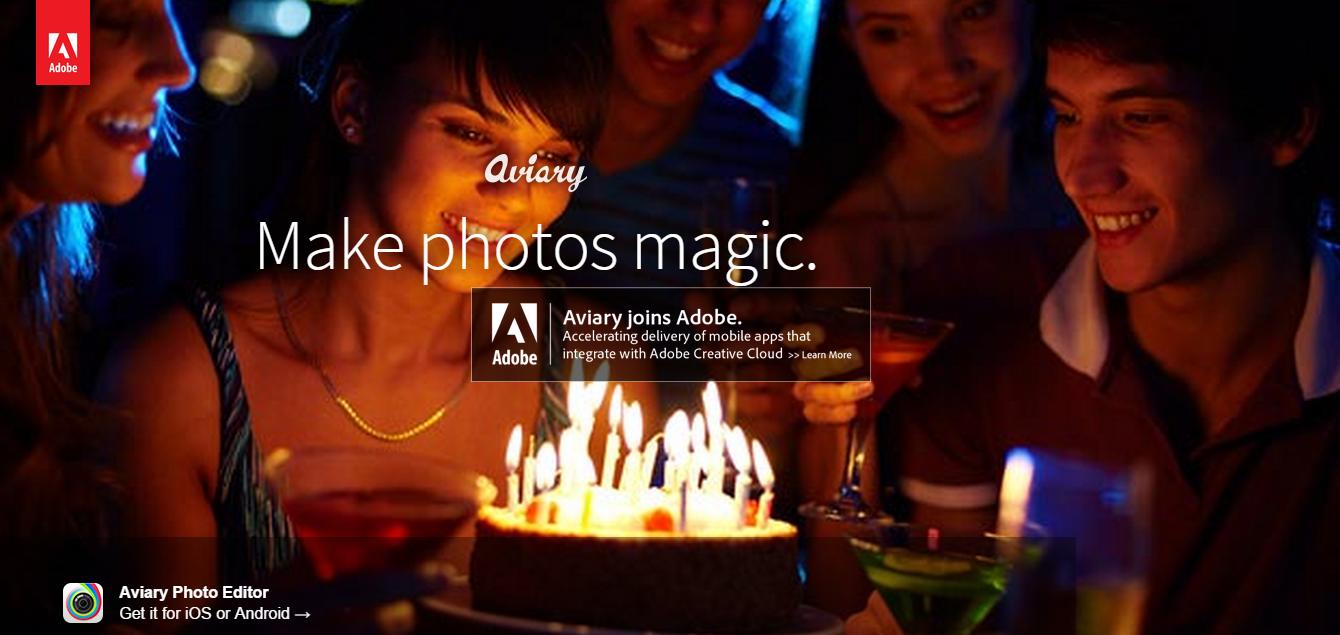 Adobe has recently acquired Aviary, which is a photo-editing platform provider company. Aviary offers a software development kit to developers who want to add photo-editing capabilities to their apps.
The announcement was made by Aviary on their blog. This is what CEO Tobias Peggs has to say :
We can barely contain our excitement today as we announce that Aviary has been acquired by Adobe. Together we will build and connect the next generation of creative applications.
Scott Belsky, vice president of Creative Cloud Ecosystem & Behance at Adobe said,
Aviary has an exceptional team and technology platform, as well as expertise serving a robust developer ecosystem. We're thrilled to leverage Aviary's technology to make our Creative SDK even more powerful for app developers.
The exact amount of the deal has not been disclosed, but it is somewhere in excess of $19 Million as it has raised the same in various funding rounds. Aviary's CEO has confirmed to TechCrunch that the entire team will be joining Adobe.
---