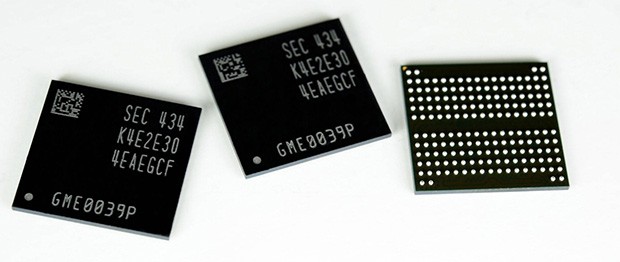 Samsung Electronics has announced that they have started mass producing its Six gigabit (6 Gb) DRAM chips for mobile devices like smartphones and tablets. This new chip is low on power and provides double data rate.
These DRAM are processed using 20nm technology and would have a per-pin data transfer rate of 2,133 Mb/s that too, in a 20 percent smaller package. A 3GB (gigabyte) LPDDR3 package, which consists of four 6Gb (Gigabit) LPDDR3 chips, can be easily created for use in a wide range of mobile devices.
This new 3GB package will consume about 10 percent less energy and 30 percent performance improvement than the currently avialable 3GB package with 6Gb LPDDR3 chips (30nm processor). This results in a mobile memory that is ultra small, incredibly thin, lightning fast and significantly more power efficient.
This is the first time the company is embracing the manufacturing process for mobile DRAM. Samsung also expressed its future plans to introduce a variety of mobile DRAM chips built on the 20 nm process.
---