Google might be launching its new device as a 7-inch tablet. It has been spotted on the US FCC website that LG is readying a new Nvidia Tegra-powered tablet in the mid range series. This also might be the new Nexus device (as NX is the prefix of model number of this new device).
This new LG device with FCC ID A4R-NX74751 and Model Number : NX-74751 will feature a battery capacity of 2480mAh, which is quite less even than the previous nexus tablets. But the voltage is double than the standard tablets which means that this 2480mAh battery is worth as much as 4960 mAh.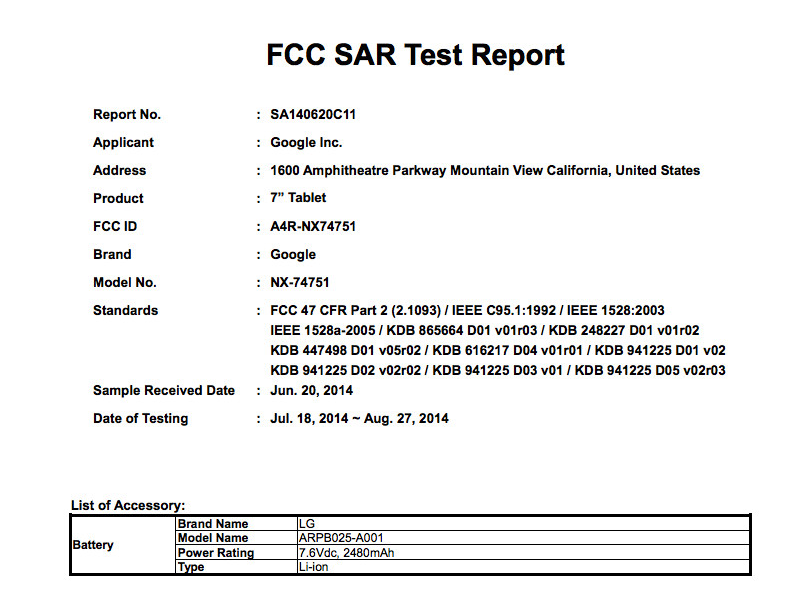 The max power output over USB is 5V, which means that charging will be really slow or not at all. Hence, in order to make it work, Google will have to either put two battery modules of 3.8V or they will use a special fast charging port which is not of USB standard.
The Tablet will reportedly provide users 4G LTE connectivity , NFC, Dual-band WiFi and Bluetooth 6.5 connectivity options. This device might run on the yet to be released Android 5.0 (aka Android L) operating platform.
---
>