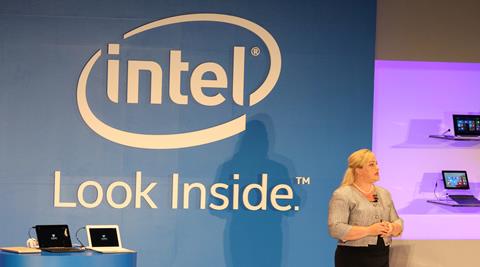 Intel today announced a new series of processors, the Core M. These new processors, which may start coming in notebooks by this year' send, allows you to have a notebook, with fabless chassis.
These new chips, allow consumers to have extremely thin laptop designs with high energy efficiency. Also, they run so cool, that they do not require a heat fan in their chassis.
Since a fan can now be absent, vendors can design thinner and incredibly lighter device, than what we currently have. These can be as thin as 9mm, and even compete on the slimness front, with current slimmest, the MacBook Air.
OEMs have been trying to build thinner devices, but have achieved little success. For example, Acer's latest Chromebook 13 has a fanless design, but it runs on made-for-mobile Nvidia Tegra K1 processor, and Chrome OS, which is basically not full fledged Windows.
---