As expected, Nokia Microsoft today announced 3 new additions to Nokia's Lumia series of smartphones, the 730′ 735 and the "affordable" but not "flagship", 830.
There is nothing surprising about the specifications, largely because quite a lot of it was already leaked before. The 730 and 735 are exactly identical, only difference being in the connectivity options available. The 730, which has been designed keeping the emerging markets in mind, is the Dual-SIM variant, while the 735 has been designed keeping the European and American markets in mind. 735 offers 4G LTE connectivity, and can also be purchased in India and China, wherever 4G is available.
As far as specifications are concerned, the two smartphones flaunt a 4.7-inch 720p display and are powered by a 1.2GHz Snapdragon 400 quad-core processor paired with 1GB of RAM.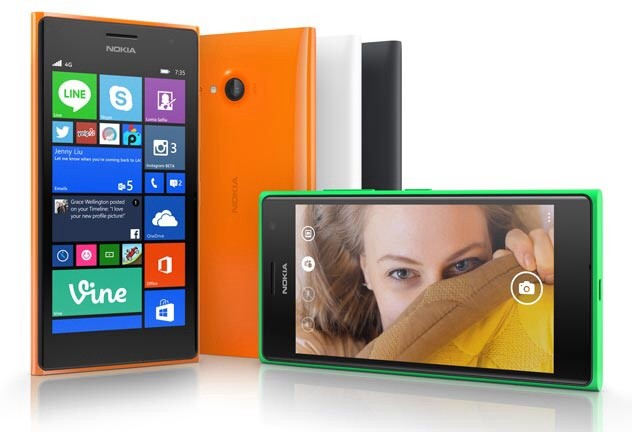 For your camera purposes, the smartphones include a 6.7-megapixel rear snapper with LED flash. Specially designed for those beloved selfies, a 5-megapixel wide-angle front-facing camera has been given. 8GB internal storage, microSD card support, plus 15GB free OneDrive storage, and a 2,220mAh battery with wireless charging capabilities. On the software front, the smartphones run on Windows Phone 8.1 with Lumia Denim update.
Lumia 830
Nokia has called this phone, as an "affordable" flagship device. We'll, we can go with official tag, but not with the flagship word. This is because, the specifications simply fail to inspire a flagship look.
It has a 5 inch, 720 p clear back IPS display, which is by today's standards, far inferior to other "flagship" devices. On the processor front, it is again way behind. It packs an outdated snapdragon 400 processor, and that too with just 1 GB of RAM.
The only face-saving part, is the 10 megapixel pure view rear snapper, which is an excellent camera, as compared to other devices in the same range. No word is out on the price yet, but consider it to be within ₹ 15,000.
---