Sony has just announced the Xperia Z3, a smartphone, which Sony claims, has the "highest level" of waterproofing, any smartphone could possibly have. The Xperia Z3 is 7.3mm thick with a 2mm bezel. It's waterproof and has a 25mm wide angle lens
Although it is not a arge promotion from its months old predecessor the Z2, it still has subtle upgrades, which make it a top of the line Android smartphone.
It has a 5.2-inch, 1080p display, a 20.7-megapixel camera and waterproofing, but there's now a more rounded aluminium frame. Along with that, you also get a new, wide-angle 25mm lens (to fit more into a shot) and extra-high ISO 12,800 light sensitivity. It's a little bit faster as well, with a Snapdragon 801 processor, that now clocks 2.5GHz instead of the 2.3GHz chip you saw in the Z2.
To improve quality of your music experience, Sony has introduced the DSEE HX audio upscaling technology and there's digital noise cancelling that cuts out nearly all ambient sound.
The Z3 will be available this fall and nothing has been revealed on the pricing yet.
UPDATE
Sony also announced that all the Z3 series devices will support PS4 remote plugin feature. It demonstrated the same by using a Dual Shock PS4 remote. Here's a pic (via Engadget) :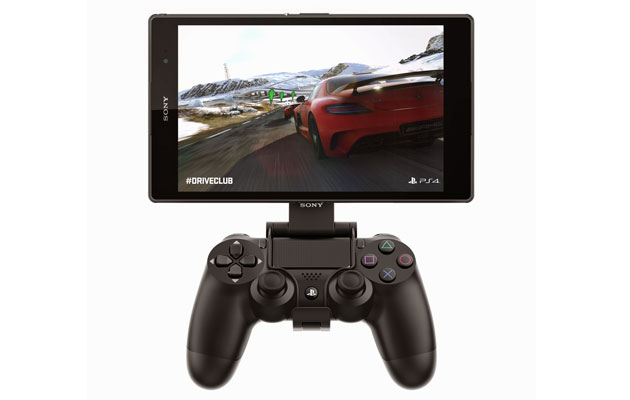 ---