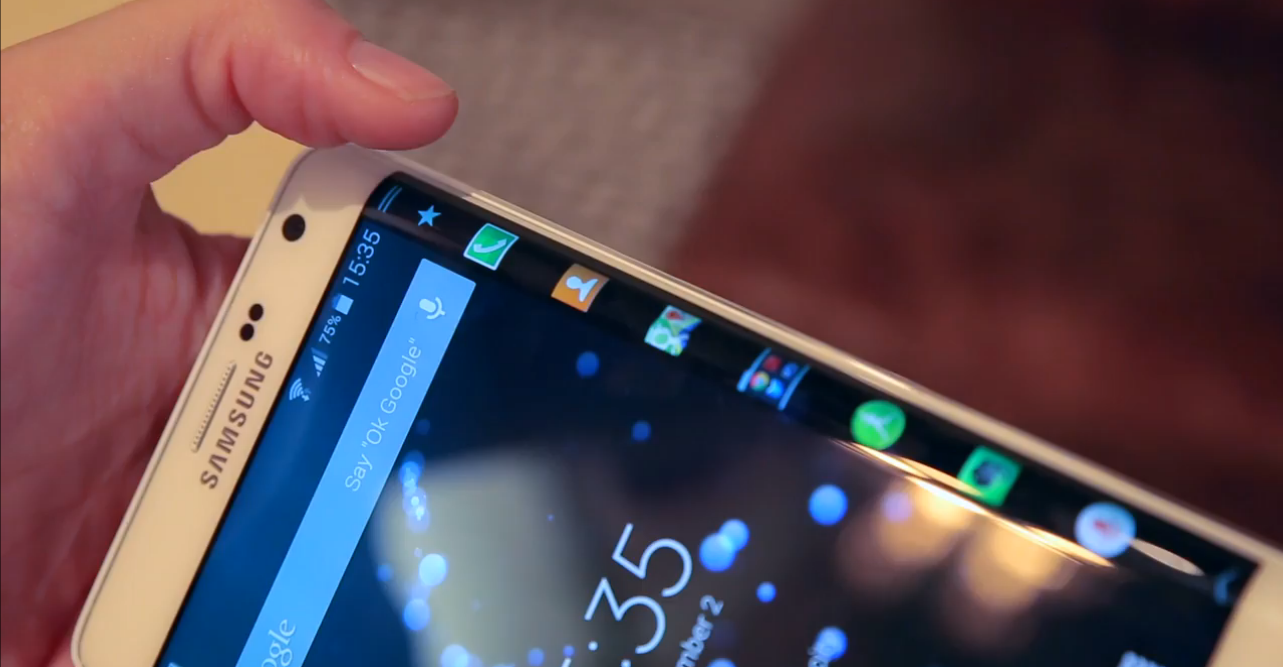 Although Galaxy Note 4 was always the spotlight, Galaxy Note edge is the one which took everyone by storm. It is because of that little display, which hangs out on the side, and works independently from the main display.
Samsung, after a long, long, really long time, has not faltered on the design front. And this Galaxy Note edge is a fine example of that.
Packing in almost the same specifications as the Galaxy Note 4, what completely sets apart is the side hanging display of Galaxy Note Edge (clever name for a device like that). The name, is because the display is right at the edge of the smartphone, working independently and giving you smart notifications.
This sweet little display gives you everything. From news, to weather, from notifications to access to your favorite apps, Samsung has seriously done a lot of work over creating this exciting new phablet.
Although it packs in a smaller battery as compared too Galaxy Note4, it still manages to hide that small shortcoming due to the fabulous Quad HD, side display. We will try getting hands on one of those, and will soon feature a full review of the same. Stay Tuned.
---