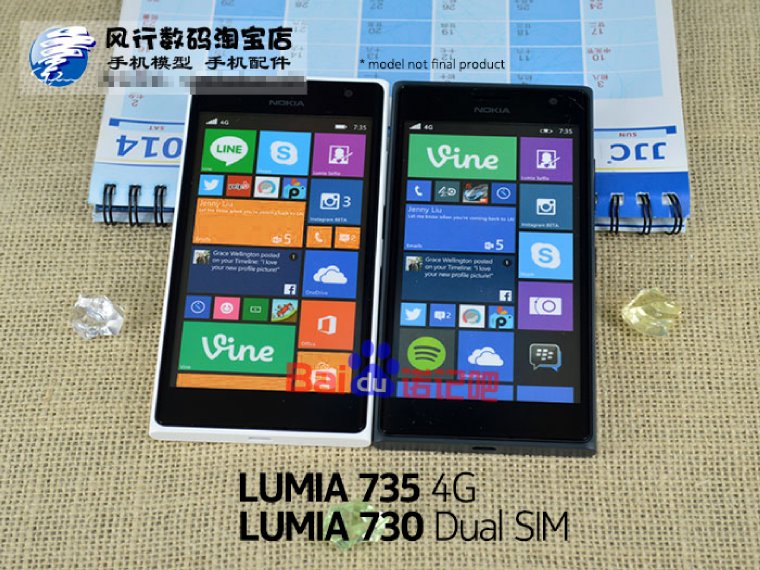 Microsoft is going to announce its two "Selfie Phones" at the the IFA next week. The two devices are codenamed "Nokia Superman" as we told you earlier about the Nokia 730 . The other one is expected to be the 735.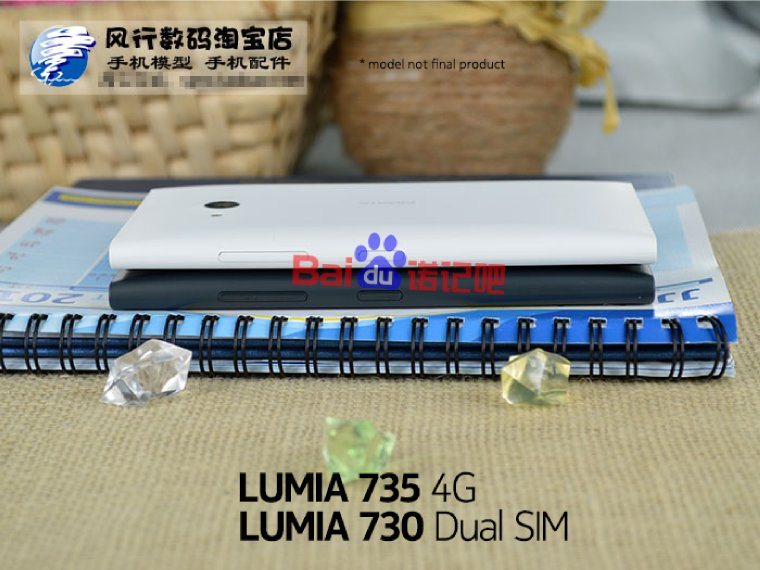 According to new info released on China's Baidu , the Lumia 730 is a Dual SIM phone while the Lumia 735 has a 4G LTE connectivity. Both the devices look identical apart from this difference. From this, we can conclude one thing fot sure, that the 730 variant is meant for erstwhile Nokia's stronghold markets like India and China, and the 735 is for European and American markets.
Both the 735 and 730 should feature 5 MP front-facing cameras, 4.7-inch displays with 720 x 1280 pixels, 1 GB of RAM, 8 GB of internal memory plus micros SD card slot, and Qualcomm's Snapdragon 400 processors as the phones are expected to be mid-ranged. Obviously, Windows Phone 8.1 will be on board of both smartphones.
Both the smartphones, packing in a 1GB RAM for a quad-core CPU, give a pretty snappy picture. Moreover, Windows Phone powered devices rarely lag, whatever be their configuration (current crop of Lumias are a testimony to that). So, if you are looking for a mid-ranged Windows Phone smartphone, then next week may be "your" week. Stay Tuned for more.
---