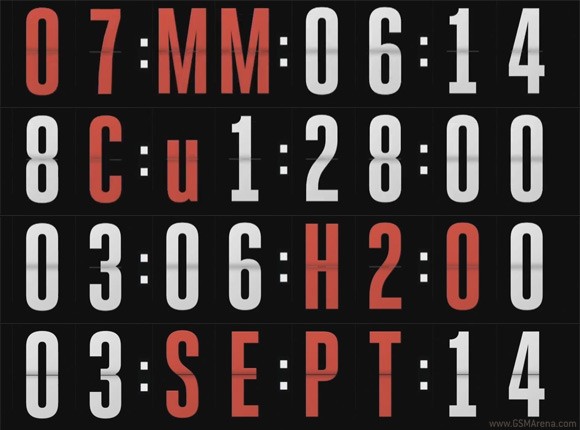 "The time to Demand Great is coming." Sony releases a teaser video that claims the same and showcases a stylized flip clock that reveals four clues. The four clues are combined in the image.
The last clue hints that the Sony IFA event will be held on 3rd September. The H2O bit points out that, the new Xperias – Xperia Z3, Xperia Z3 Compact and Xperia Z3 Tablet– will be water-resistant just like their predecessors. "7MM" could be hinting to a thickness. The current Xperia Z2 phone is 8.2mm thick, the Xperia Z2 Tablet is actually thinner, 6.4mm.
In one of the frames in the video, we can see the outlines of the three devices. The teaser encourages to demand great things. With IFA being less than a week away, it successfully creates an excitement in the MoboWorld.
---