It seems that Air India's celebrations for the "Air-India day" have turned into their first nightmare. India's national carrier's website, has been down for the entire day (at least for us).
We checked in earlier today in morning, to avail benefits of Air India's current celebration offer. Through this offer, Air India is selling tickets for as low as Rs.100. But it seems, Air India's website wasn't prepared to handle such large amount of traffic.
The site, which is down since morning, is opening only for a very few "lucky" individuals as customers have flocked in to purchase tickets ahead of the festive season. Hindu festival Diwali is just a month away, and people have been flocking to Air India's site to book flight tickets.
Confirming what we are facing, downforeveryoneorjustme.comhas also told us that the site is down at this point of time too.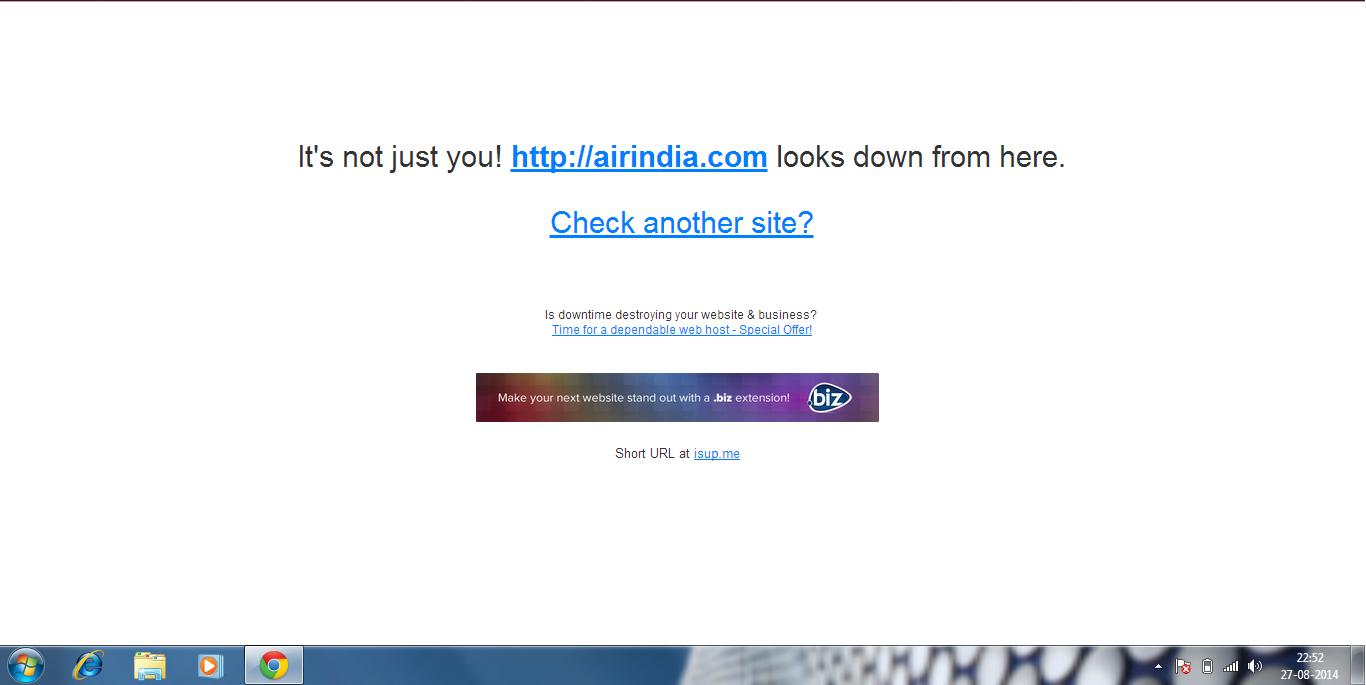 We are hoping that folks at Air India's Website maintenance are reading this, as website of India's national carrier, being down for the entire day is not just a matter of extremely annoying technicality, but also a loss of prestige.
---