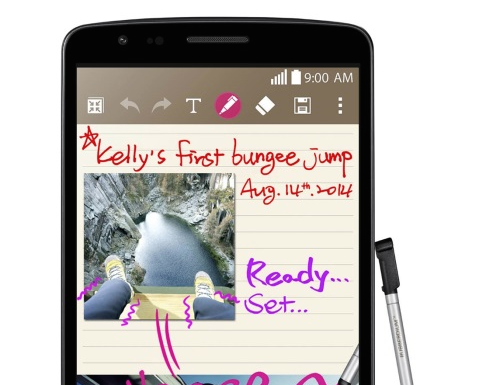 LG, on Monday night, announced the G3 stylus, a G3 version with a pen attached to it. It is possibly LG's reply to Samsung's popular Galaxy Note series.
The G3 stylus, is LG's first attempt at a phablet (after that odd OptimusVU), which is inspired more by the bid to compete Global market leader in phablets, Samsung.
It will start shipping in September in Brazil, followed by countries in Asia, Middle East and Africa. Details on the pricing ans specifications have not been disclosed. But expect LG to retain the G3 specs on this version too, apart from that 5.5″ screen.
---