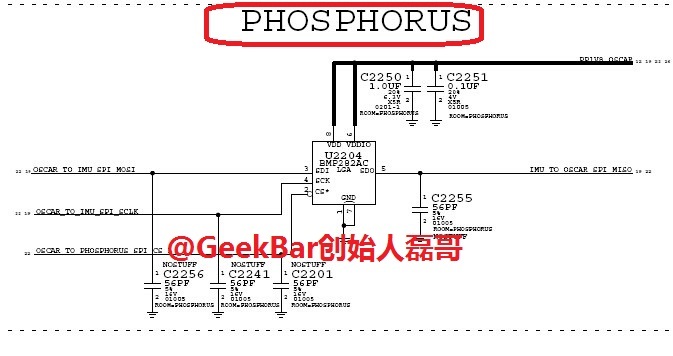 A new photograph of the upcoming iPhone schematics have revealed the next-gen M7 coprocessor, which has been codenamed as "Phosphorus". As per GeekBar, this will work in a similar fashion as the M7 in iPhone5s, but with added functionality.
The new chip, may not be used by Apple in marketing, but GeekBar has leaked some absolutely amazing new bencharks, which the iPhone6 could achieve from this next-gen M7. One of them being, that with this new chip, it will be possible to connect your iPhone6, entirely, with the Healthkit.
What this means is, that the M7 may well be able to connect to fitness devices, even in an extremely low power state, without disturbing the A8 SoC. This next-gen M7 has even more confirmed the fact that Apple is definitely planning out a way, to connect your iWatch with your iPhone.
We'll soon be posting detailed configuration of what we expect in the new iPhone6. So stay tuned.
---