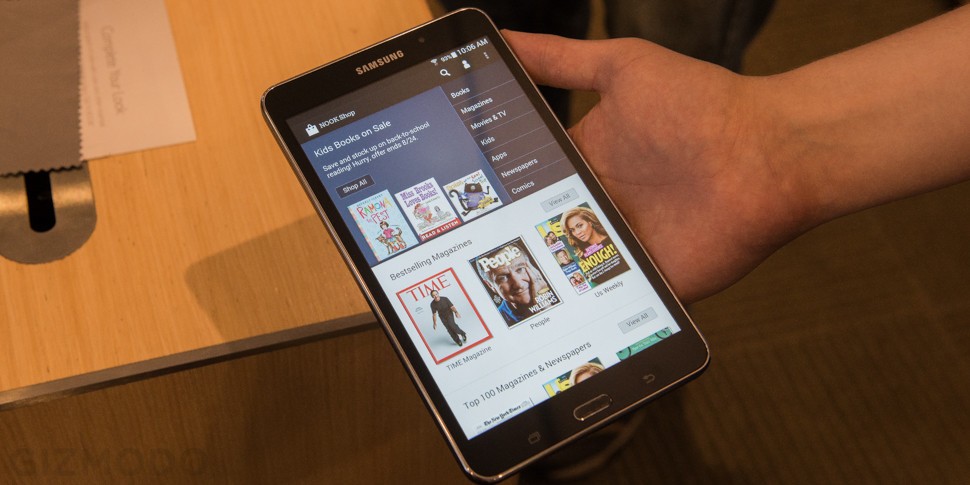 Samsung and Barnes & Noble unveiled the Samsung Galaxy Tab 4 Nook, a 7-inch , 1280 x 800 LCD screen, and a 1.2 GHz quad-core Snapdragon processor tablet which is the first ever full featured Android tablet optimized for reading.
We've taken our bestselling Samsung Galaxy tablet and made it the best tablet available for reading and entertainment
said Tim Baxter, president of Samsung Electronics America, in a prepared statement.
Samsung Galaxy Tab 4 Nook is priced at $179 and is a new version of the existing Samsung Galaxy Tab 4 with all the same hardware specs. It is available now both online and in Barnes & Noble bookstores.
Barnes & Noble is also giving new Samsung 4 Nook customers $200 worth of free reading and entertainment content, which includes three free eBooks, three free TV show episodes, and up to four 14-day free-trial subscriptions from a selection of magazines.
In this tablet , users will find a Nook newsstand pre-installed with access to Barnes & Noble's collection of more than 3 million books.
---