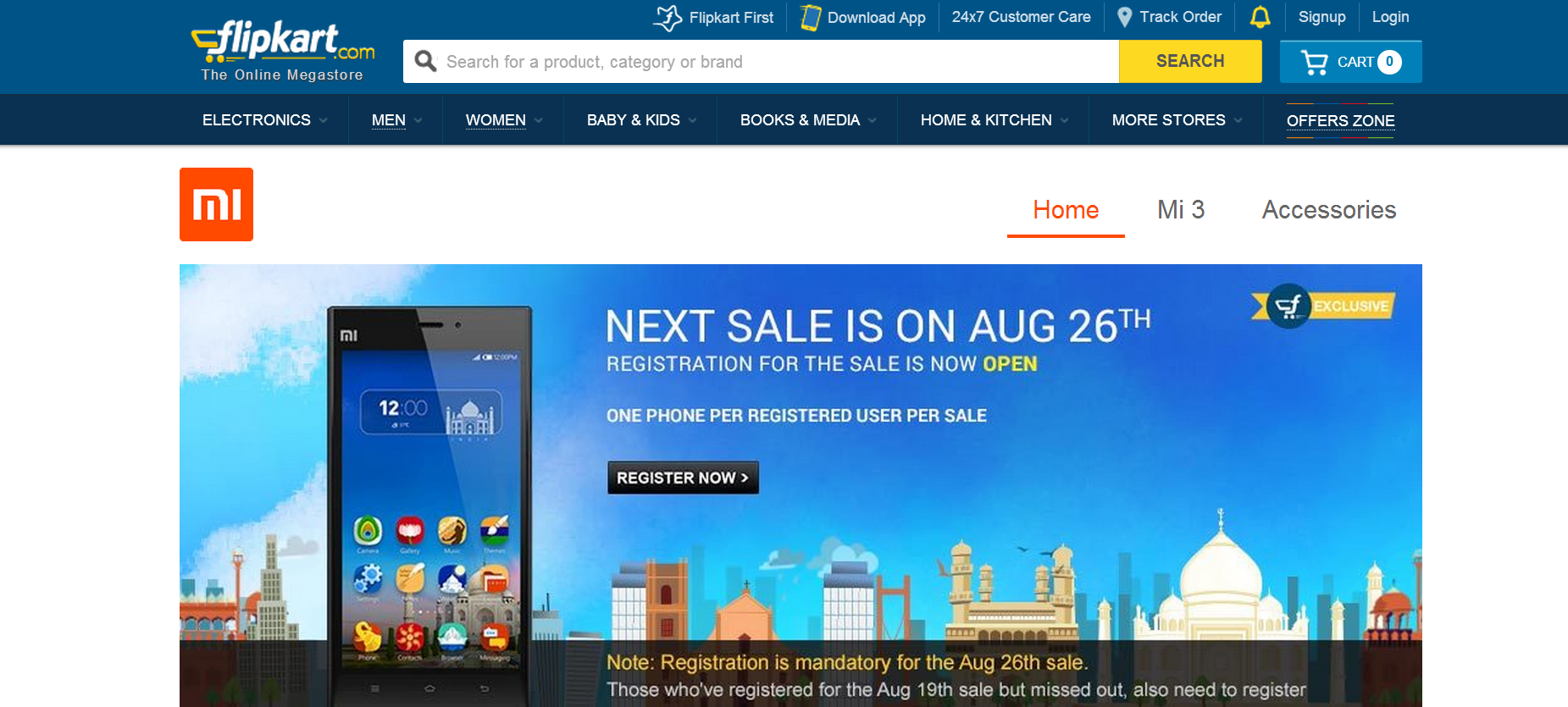 Xiaomi's record breaking, blockbuster run with the Mi3 continued even today as the high end, low budget smartphone's fifth batch went out of stock on Flipkart in less than 3 seconds.
The Mi3, Xiaomi's only phone which is currently available for sale in India, has been witnessing record breaking sales, right from its first sale. But, on the other side, these kind of flash sales have kept potential buyers frustrated as almost 80% couldn't get their hands on the Mi3.
This time, Xiaomi had put 20,000 units up for grabs, and this number has been increasing, ever since buyers vented out immense criticism and frustration regarding less number of units being available. Flipkart's regular crashes has also been one of the issues.
Xiaomi received over 1,50,000 registrations for its Mi3 through Flipkart, for just 20,000 handsets. Not only this, the amount of registrations from previous sales has also been mounting, thus adding pressure on Xiaomi to release as many units as possible.
The next batch will be up for sale on 26th August. How do you get one ? Well, the drill is same. Register on Flipkart, (download that chrome extension,if you want, solely on your own risk), wait for 26th and sit on your laptop/pc/tablet/mobile screens, opening Flipkart, at least half an hour before Sale starts.
---