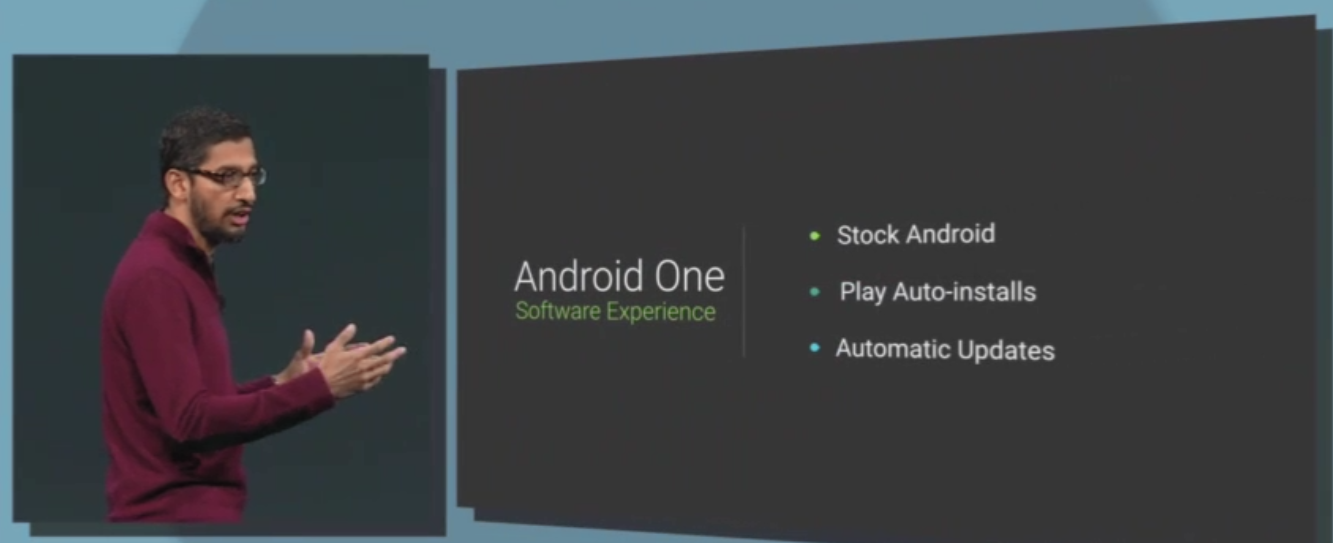 An India Today report has confirmed that Android One, Google's latest android platform for affordable smartphones will debut in India in September. The new platform was announced by Google in its 2014  I/0 conference.
As per the report, Google has teamed up with three Indian manufacturers, Micromax, Karbonn and Spice to launch Android One powered smartphones somewhere in September.Android One is Google's customized android platform to run mainstream as well as low-end hardware phones.
Google targeting an emerging market like India didn't come as a shock, largely because of the fact that Google introduced its Android One platform in its I/O conference via a phone built by Indian manufacturer, Micromax. Also, at the Google I/O, Sundar Pichai, who heads the Android division within the company, had said that India would be the first country where Android One devices would be launched.
As per the report. the theree device, whioch Google is planning to launch, are "almost ready". The main point of difference between Google and hardware partners has risen in pricing. Google had hinted in the I/O that it wanted the phone to be prices at somewhere around $100 whereas the manufacturers are unable to meet that price point. Mnufacturers are demanding a price $150.
As far as the branding pf these new devices is concerned, they will be similar to Google's Nexus devices with the manufactirer's name coming on the back panel. The only major difference between Nexus and Android One device branding will be the fact that Google will not associate its name directly with these devices, as it does in the case of Nexus.
Specifications haven't been made clear, but as per @evleaks' leaks related to Android One, one of the device, manufactured by Micromax is supposed to have a dual-core Qualcomm Snapdragon 200 processor running at 1.2GHz, 4.5-inch screen with 960 x 540 pixels  resolution, 5 megapixel primary camera, dual-SIM support and a microSD card slot.
---