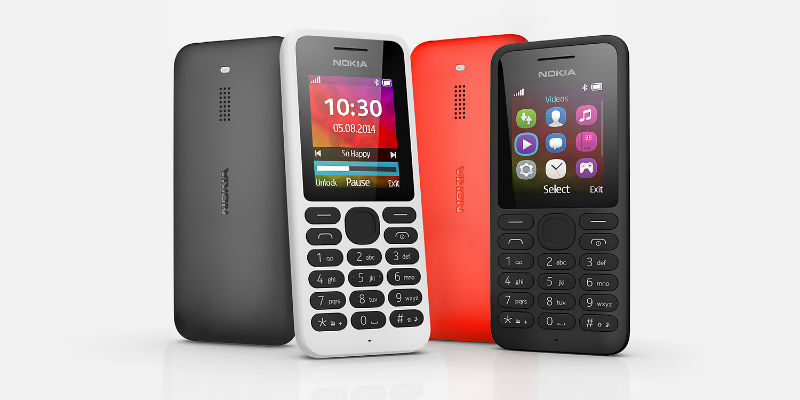 To everyone's surprise, it seems like Microsoft is going to carry on Nokia's mission of providing a feature phone to everyone. As a result, Microsoft today announced Nokia 130, a ₹ 1500 priced "feature" phone,
The phone offers basic features with up to 16 hours of video playback or up to 46 hours of music playback on a single charge. The Nokia 130 will come in both single and dual-SIM variants.
This announcement has come as a surprise, largely due to the fact that Microsoft had earlier announced that they are going to shut down Nokia's Asha series, and will shift Nokia's X platform devices to Windows.
Another surprising element in the phone is the fact that it does not have internet facility. Though the phone comes with a built-in music player and the ability to play movies, absence of Internet facility, even when a more basic model, the 105 has it, seems strange.
It's aimed largely at emerging markets, though Microsoft sees some opportunities even in developed countries where people are looking for a backup phone.
Highlighting Microsoft's commitment towards continuing such projects, Microsoft phone unit VP Jo Harlow, in an interview, said
Microsoft doesn't have any other project that can reach these consumers, these consumers will create a Microsoft account and become part of the Microsoft ecosystem.
Well, Jo may be talking about "first time users creating a Microsoft account", we fail to understand as to how such "first-time uses" will create such an account, when there's no internet facility on the phone.
---