About 3 weeks back, reports that Samsung's upcoming flagship, the Galaxy Note 4 featuring a metal body had surfaced. As per the recent leaked images on GSM Arena, those rumours may come out to be true.
In the images leaked, the new Samsung flagship appears to retain the same front look as its predecessor, the Galaxy Note3. But, the back is entirely changed and new.
The phone appears to retain the plastic back with leather-like texture but the sides look similar to the ones on the yet-unannounced Galaxy Alpha, which is expected to be Samsung's first fully metallic device.
S-Pen holder, is stitched to the side, with a micro USB 3.0 port at the bottom. The bottom also contains the speaker grill.
Samsung has retained the heartrate sensor, which it provided in the Galaxy S5. Although many had argued the sense of such a sensor in a mobile device, but it seems Samsung is in no mood to remove it from its new devices.
Here are the images from GSM Arena :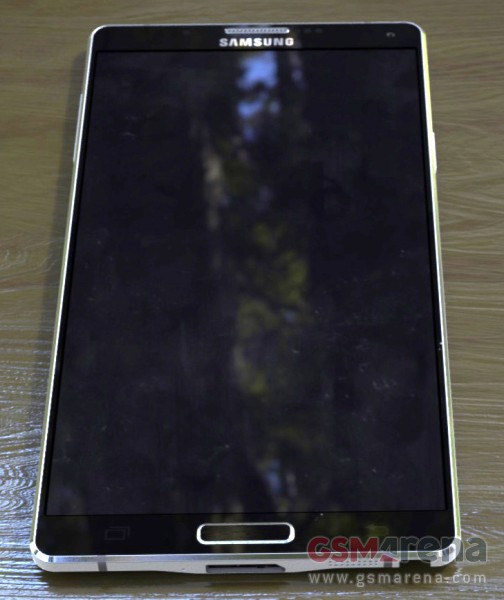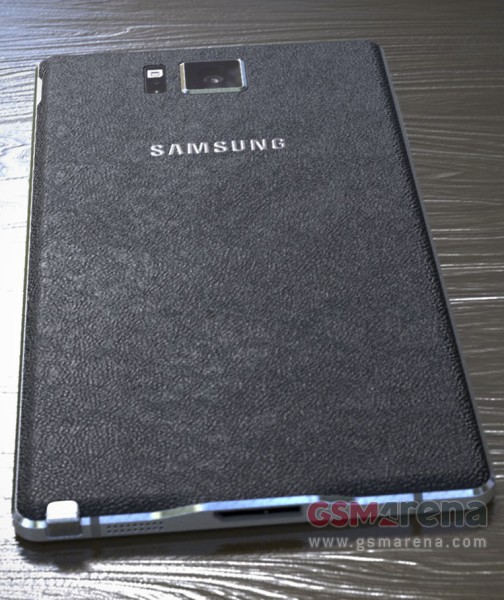 ---