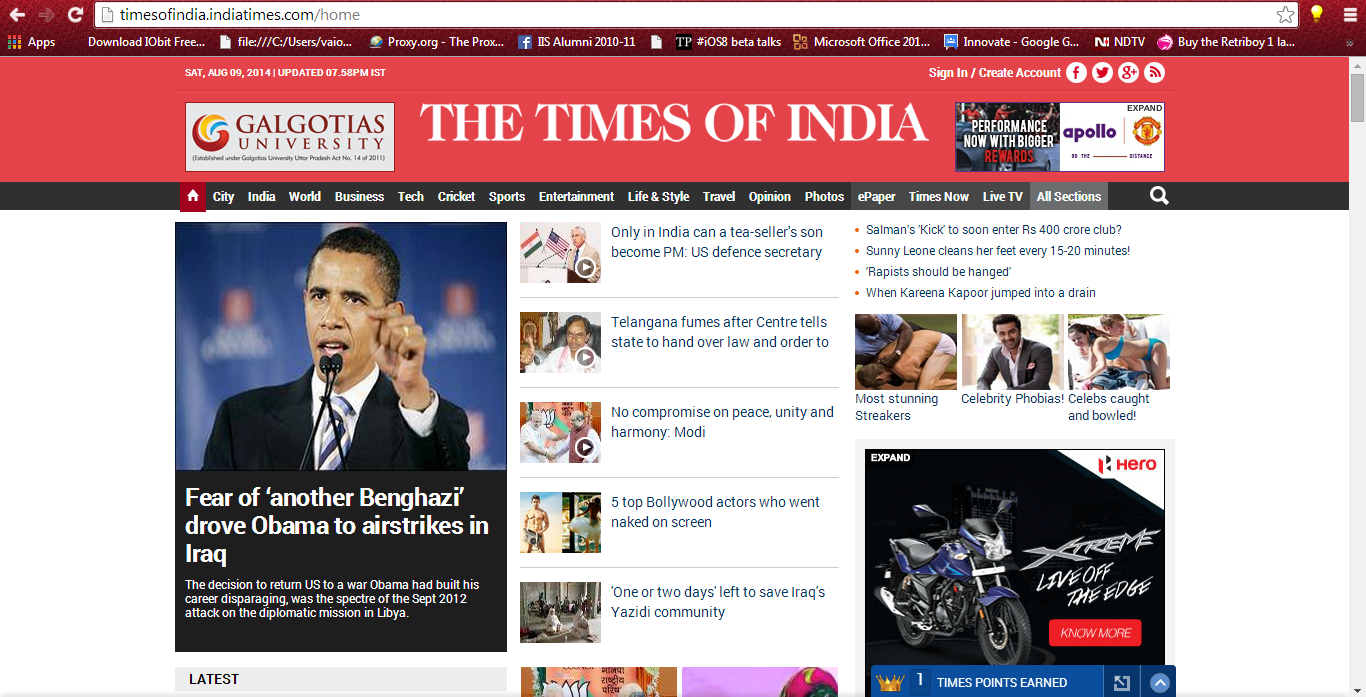 About a month and a half ago, wereported to you about the new website look which Times of India is testing. Well, it seems, the testing is still going on !
 We've been seeing a lot of switches between the old, HTML-like and the new, more modular Times of India website. But, this testing has been going on for quite a while, when will it be stable ?
Times of India, which is world's largest and India's most popular read English daily, has been on the receiving end for its old, disorganised, full-of-ads website. Although ads are still there, but they are better placed. But, again, this website has not been fully implemented. In fact, as it was the case a month and a half ago, it seems that only the front page has been changed to the new, modular look.
And this is not the first time we have spotted such a change. We have been seeing the new look appearing and disappearing for quite a long time. Well, the web designer is having mood swings we guess.
As for the new look, the new design may not be drastic but was much required. The age-old design, clearly made it feel  backward in front of even Indian dailies, forget about the international ones.
The new beta design is modular and flat, and is in context with today's modern web designing. The top banner retains the same background color, red, with a tinge of white hue, giving it a flat UI feel.
Once you scroll down the website, a "much-needed' constant top bar, containing all the sections appears, thus making site navigation much much much easier than before. All the sections listed have their regular sub-menus, but transformed into a good-looking modern UI interface.
The top headlines, which earlier used to appear as a simple [ h1 ] heading tag, now finally look more appealing and attractive.
This is what we wrote a month and a half back,
We haven't spotted any changes on pages other than the homepage, but we hope, that gradually, the entire website will come to a new look.
And as sad and monotonous it may sound, we have to write it again, that, let's hope, we gradually see the entire website in the new look.
---