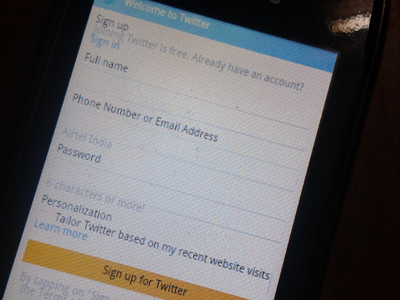 Twitter, has revealed the number of requests made by various Governments in the first half of 2014, in its latest transparency report. As per the report, India had made 16 requests to the micro-blogging site, on approximately 44 user accounts.
The latest report shows a steady increase in global requests for account information, content removal, and copyright takedowns, as compared to last year's. Between January and June of this year, Twitter received 2,058 requests (a 46 percent increase from the last report) for account information from 54 countries, with eight countries that had not submitted requests previously.
During this same period, there were 432 requests to remove content (up more than 14 percent) from 31 countries, with three new countries submitting demands since January 2014. In addition, 9,199 copyright takedown requests for Twitter and Vine content (up 38 percent) were received by the micro-blogging site.
India had made 19 requests last year which included some 27 user accounts. This year, India made 16 requests, but for 44 user accounts, almost double of what it requested in the 2nd half of 2013. However, Twitter complied with a meagre 13% of Indian requests, rejecting the remaining 87% on various grounds.
Most requests came from the United States (1257) followed by Japan (192) and Saudi Arabia (189). Twitter compiled for about 72% of total requests made by the United States, the second most for any nation.
---