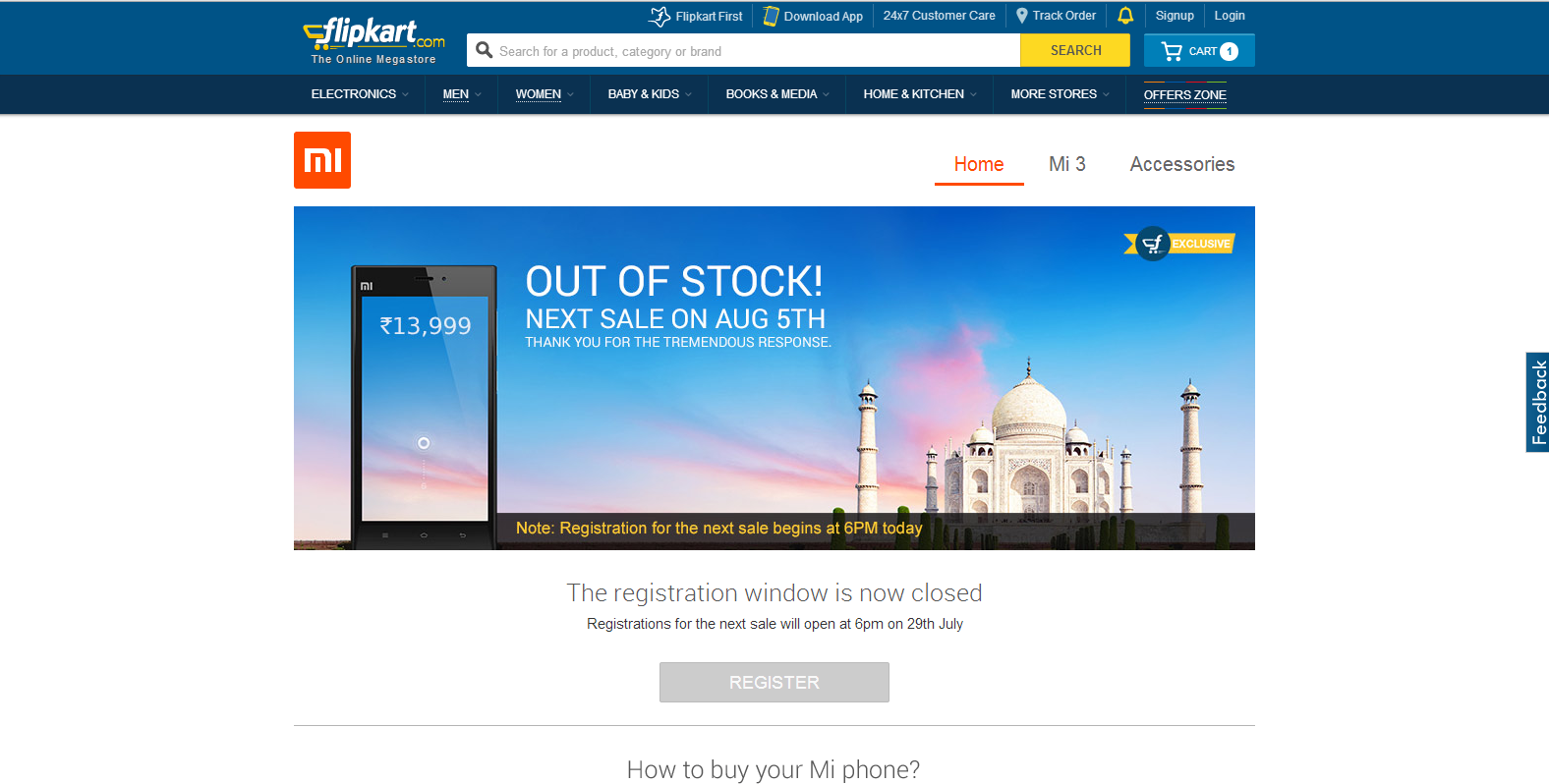 Yes, we know it must be heart breaking for you, but Xiaomi's sensational debut in India has become even more sensational. Breaking all previous records, Xiaomi's Mi3 wen out of stock today, in less than 5 seconds !
And again, Flipkart went down, crashing, with various users venting out their frustrations on social network. What has been particularly frustarting for buyers, is the fact that Flipkart never looked prepared for the kind of stampede which Mi3 created.
Even last time, many user complained that their payments got stuck in between and money was deducted from their accounts. Flipkart, this time again, couldn't handle the amount of traffic it received due to Mi3 sales and hence, went down.
Here are some of the tweets,  posted on twitter :
WTF? @Flipkart – 5 seconds into the Mi3 Sale pic.twitter.com/JX4dY5HpDm

— Tushar Kanwar (@2shar) July 29, 2014
@Flipkart again goes down with error of "Something went wrong, Try again" when trying to buy the Mi 3 @MiIndiaOfficial

— Karan Bajaj (@Karanbajaj) July 29, 2014
And this is what Flipkart had to say after the sale :
Amazing response for our Mi 3 sale! A big thank you! We went OOS in 5secs. #Mi3OnFlipkart will be back. Register for the Aug 5th sale @ 6PM!

— Flipkart (@Flipkart) July 29, 2014
---