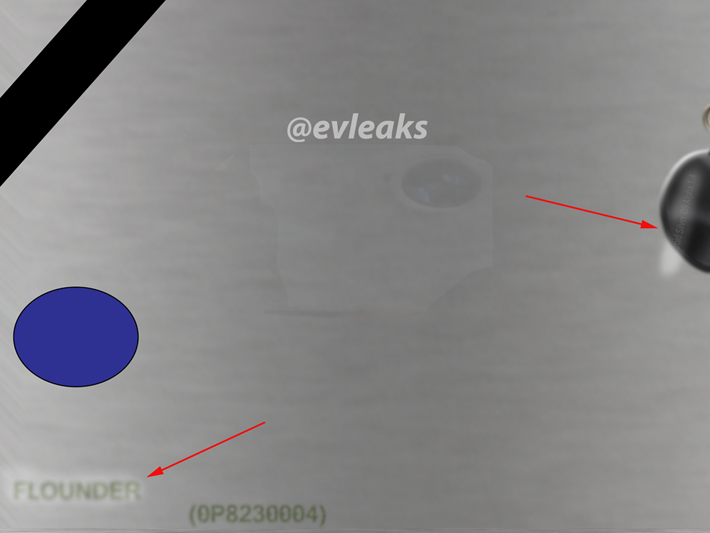 We have getting a lot of rumoured specifications and leaks regarding the Nexus 8, but the ones which we have today, are the most exciting and astounding and surprising so far.
These new leaks, coming from serial tipster @evleaks, suggest that all the earlier designs of Nexus 8 which appeared earlier are fake. According to the new design image posted by @evleaks, the Nexus 8 may come with a full aluminium body.
The Nexus 8 / HTC Volantis tablet, may come with high quality Boomsound speakers, thus making it a seriously good-looking tablet, which may be able to take on the likes of the currently dominating, iPad.
Also, another interesting feature leaked by @evleaks suggests that the new Nexus could be powered by an extremely powerful, 64-bit Tegra K1 processor, although the leaks also suggest that the tablet is currently being tested with a Snapdragon 810 processor.
HTC Volantis may come with a 5GB DDR3 RAM,  although this is still not confirmed.
The tablet will sport a 8.9 inch display, and though it is currently being tested with a 1680 x 1050 resolution, it may be shipped with a higher, 2560 x 1600 resolution.
Nexus 9 has a 5 MP camera, with 1080 p recording, but it may get shipped with a 8MP rear shooter.
The image (shown at the beginning) also suggests the word "Flounder". This is apparently the code-name that has previously been associated with the Nexus 8, and the other references Android Silver, which further suggests that this is a stock Android device.
---