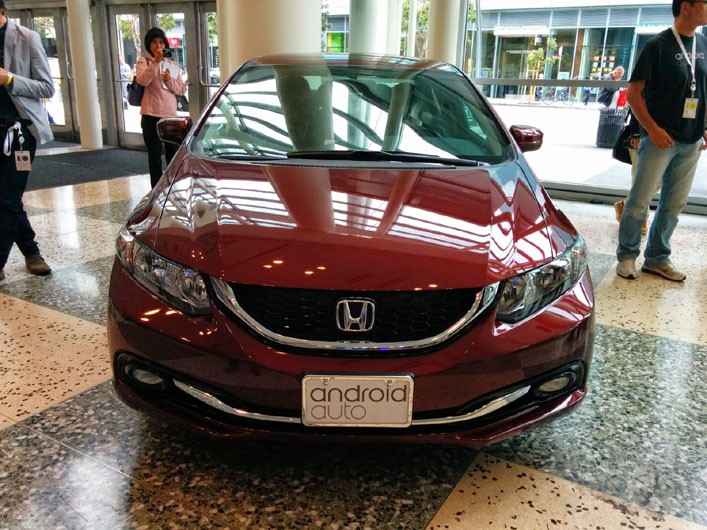 Google amazes us every time. And this time too, it amazed us. Apart from a few hiccups in one of the biggest annual conferences ever, Google managed to pull-off a stunning and creative I/O this year. Here is a quick wrap-up :
It was mostly about Android. And that too, about Google's upcoming version of android, code-named, the Android L. The keynote started with Sunder Pichai , Android Head, demonstrating Android's , Market share in the smartphone industry. At the same time, he also introduced Android One, Google's all-new software experience.
One of the biggest announcements, made by Sunder in his keynote was announcing India's Micromax as the first partner for testing Android one, thus clearly indicating that Android, wants to focus more on emerging smartphone markets. Other Indian partners included Spice Mobiles too.
Then came the Star Announcement of the keynote, it was the Android L. Google introduced its completely new Android version, the Android L, which works on material design technology. As Dave Bureke rightly said in the keynote, "It is delightful when your touch is rewarded with motion".
Android L is a completely redesigned Android, looking similar to Windows mobile OS interface, but working on an entirely different technology. In the live demo of Android L which we saw yesterday, Google showcased how each and every touch you make, will impart a different gesture to the screen. This is how it looks :
Moving on in the keynote, Google introduced a new software experience for each of its new categories. It introduced Android wear for wearables, Android TV for television and Android auto for automotives.
One of the most amazing demos, out of all (the amazing) demos was the one where it integrated  Android TV with mobile, a tablet and also a gaming console.
What Google brings out on the 2nd day, is yet to be seen, but the first day, it was creative, and filled with awesomeness (apart from the flickers which appeared when Google integrated gaming with Android TV, not prepared for that yet,eh ? )
---