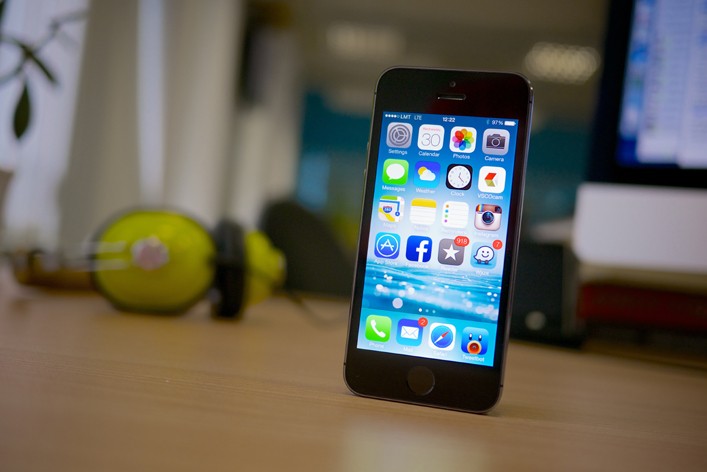 The U.S. Patent and Trademark Office has today published and approved an Apple Patent ( Patent No. 8,723,824 ) whoch talks about Apple's intent to feature sidewall displays in future apple devices. This release was spotted by Apple Insider.
The new technology which Apple has patented, describes a method of positioning OLED or other flexible display type around the sidewalls of a potable device. Although Apple has filed for such patents earlier too, but this one seems much more feasible and implementable than the others. This could possibly arrive in a near-future Apple device, possibly an Iphone.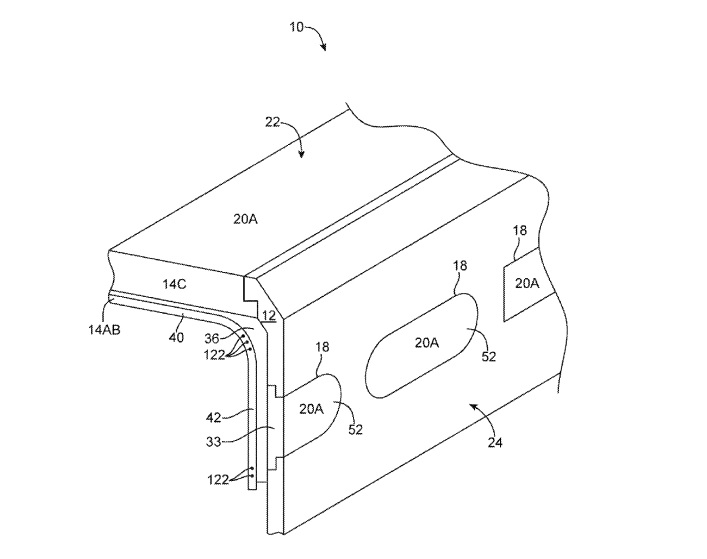 Apple has stated in the patent :
This relates generally to flexible displays, and more particularly, to electronic devices with flexible displays. 
The major point mentioned by Apple in the patent is to use this technology for virtual buttons. Apple has said in the patent that
It would be desirable to be able to use flexible display technology to provide improved electronic devices such as electronic devices with input-output components. 
We all may soon see an Iphone with Virtual Home and back buttons, along with a virtual volume rocker. Apple has repeatedly mentioned the use of virtual buttons in its Patent. It has also laid a claim in the patent, saying Touch inputs to virtual buttons that are determined to be unintended, may be ignored.
While a sidewall display in Iphone 6, which has been rumoured to launch in August this year seems improbable, but Apple could well use this technology in devices releasing a year after. Samsung and LG are already using flexible display, for example, the LG GFlex, which uses a curved display.
Apple's sidewall display patent was first filed for in 2011 and credits Scott A. Myers, Stephen Brian Lynch and Anthony S. Montevirgen as its inventors.
Top image by Flickr user Kārlis Dambrāns under CC2.0 License
---