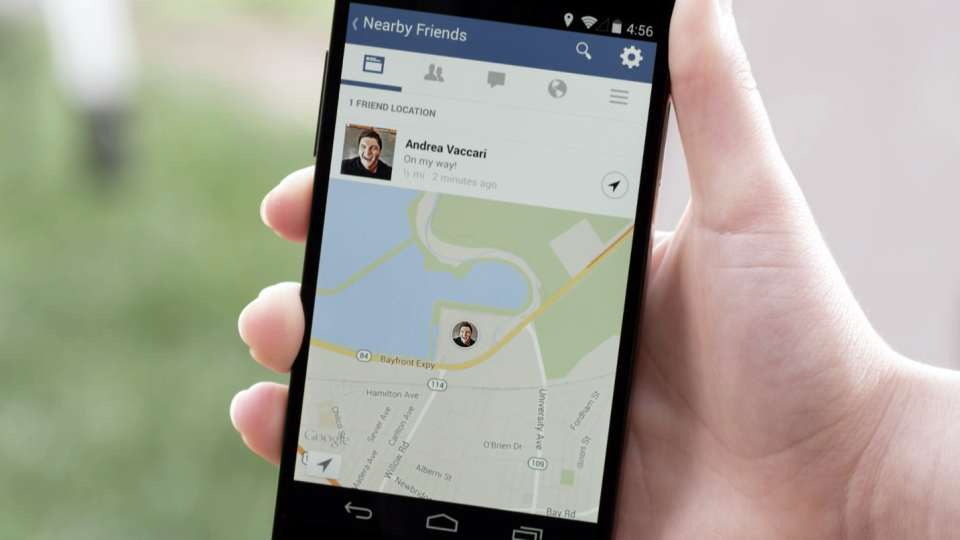 Facebook, today introduced, a new optical feature called "Nearby Friends". The feature has been rolled out and is optional for the user to either turn it on or keep it off. If you turn on Nearby Friends, you'll occasionally be notified when friends are nearby.
Well, after a very long time, we finally get something fresh from Facebook. Facebook has been trying to build a firm grip among smartphone users in a number of unsuccessful ways. Be it their new app, Paper, which is currently ranked some 1400 on App stores, or their "new" but still non-user friendly, FB messenger.
For a very long time now, people have been criticising facebook for not doing what it used to : Invent something new. Facebook, as we all know, has been on a spree of acquisitions. If they fail at something, they have the money to buy the best-in class for that. They bought Instagram, and then recently, they bought WhatsApp.
So What's new in Nearby friends ? Well, there's definitely one thing. There's nothing exactly of this sort around right now and although this feature may raise privacy concerns, but then, it is optional, and you can always turn it off.  Nearby Friends helps you discover which friends are nearby or on the go.
If you turn on Nearby Friends, you'll occasionally be notified when friends are nearby, so you can get in touch with them and meet up. For example, when you're headed to the movies, Nearby Friends will let you know if friends are nearby so you can see the movie together or meet up afterward.
For Nearby friends to work — you and your friends both have to turn on Nearby Friends and choose to share with each other to see when you're nearby. Your friends will only be able to see that you're nearby if you share this info with them and vice versa.
If you turn on Nearby Friends, you can also choose to share a precise location with the particular friends you choose for a set period of time, such as the next hour. When you share your precise location, the friend you choose will see exactly where you are on a map, which helps you find each other.
Nearby Friends will be available on Android and iPhone in the US over the coming weeks.  As far as other regions are concerned, no announcement has been made yet.
---