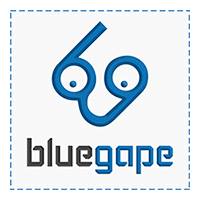 The success stories of Indian start-ups just don't seem to end ! Earlier, we reported that an India-based start-up , Ineda Systems (manufacturer of a unique wearable processor unit, the first in the world) had received $17 million funding from Samsung and Qualcomm. Now, another e-merchandising start-up has bagged an illustrious deal with the prestigious Indian Premier League as the official merchandise partners.
Indian Premier League (popularly known as IPL) is a multi-league T-20 cricket tournament, the biggest in the world, and valued at somewhere around $3.5 Billion.
E-merchandising start-up, Bluegape.com  is the exclusive merchandise partner for the entire IPL collection. The merchandise includes posters, coffee mugs, wall clocks, laptop skins, cushion covers, mouse pads and table art.
In a statement to IANS news service, Sahil Baghla, CEO and Co-founder of Bluegape.com said, "IPL is extremely popular among Indians. People in India are great cricket fans and IPL is something that projects the game format at the world stage. We saw an opportunity with great potential in terms of the market and decided to launch the official merchandise".
---