Cloud services have become an integral part of modern Information Technology (IT). Almost every enterprise needs to utilize cloud services as part of its IT infrastructure to be successful. Cloud hosting is one of the main elements of cloud computing. Cloud hosting involves making applications and websites accessible via a network of virtual and physical servers instead of a single one. There are many cloud solutions out there, so finding one can be a challenge. Bare metal cloud hosting is one option with great benefits, as we will see below.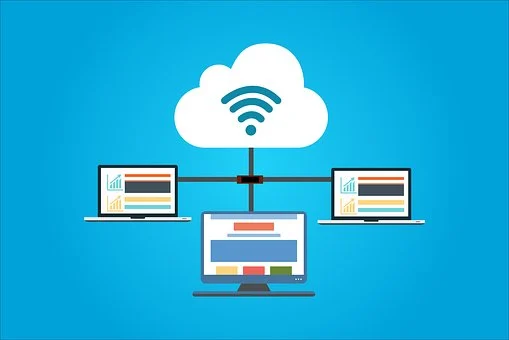 What is Bare Metal Cloud Hosting
It is challenging to listen as an expert explains what bare metal cloud is, so I will make it as simple as possible. Bare metal cloud hosting is an Infrastructure as a Service (IaaS) where customers rent dedicated hardware from a remote service provider. It is a public cloud service that provides hardware resources without installing operating systems or virtualization software.
The service also includes data networking, storage, and other resources that multiple customers can share. Most IaaS services will consist of a management portal and managed Hypervisor, whereas bare metal cloud services will only include the hardware and minimal portal capabilities.
The majority of public cloud services will involve virtual devices running on top of hypervisors, whereas bare metal cloud utilizes physical machines to maximize performance without virtualization. Virtualization offers various benefits, including flexibility and cost-effectiveness, but it also has its challenges. Bare metal cloud hosting solves some of those challenges giving customers physical resources they can fully utilize.
How Does Bare Metal Cloud Hosting Work?
When you purchase bare metal cloud services, you are essentially renting raw, dedicated services from a managed service provider (MSP). Bare metal cloud hosting will provide you with raw access to the system hardware. Bare metal cloud services are available on-demand and are billed according to a specific period. You can integrate bare metal cloud services with virtual private cloud networks and other cloud services.
The bare metal cloud services could operate within a virtual cloud network using various tools to isolate and virtualize the network. Bare metal clouds will not share system resources with other users. The bare-metal servers are perfect for applications that require physical access to servers. Customers will access the servers via the cloud service's management interface.
Benefits of Bare Metal Cloud Hosting
There are several benefits to using bare metal cloud hosting instead of traditional cloud services. One of them is predictability due to having dedicated hardware for one user, which increases performance. Bare metal cloud hosting is also more secure than other cloud services because you do not share it with other users. You have dedicated resources to use, which gives you control of the system which enhances network security. Bare metal cloud services are also very flexible. Customers can utilize a bare metal cloud to meet their requirements by adapting it to their specific business.
Scalability is a significant benefit of bare metal cloud hosting, and most clouds can handle systems with up to 20 sockets, hundreds of CPUs, and large amounts of data. Bare metal cloud hosting is hence fantastic for big data applications and high-transaction workloads that require low latency.
Better performance is another benefit of using bare metal cloud hosting services. Because users can gain direct access to hardware, they can do it quickly and efficiently. Moreover, there is often access to high-end hardware, which without any competition dramatically increases performance.
Bare metal cloud hosting is an exciting topic that will garner more attention in the future. You should have a basic idea of what bare metal cloud hosting is and what it includes from reading the points above. Every use should consider the advantages and disadvantages of bare metal cloud services before investing in it.