It was about time. Apple is clearly the only tall standing figure which continues to drive decent revenue from tablets. No other larger OEM has been able to replicate the success of iPad. So much so is the scenario, that despite grim predictions for the overall tablet market, iPad sales do not seem to waver much.
A large reason behind the same is Apple's dedicated focus towards the line-up. The company launched an entire new iPad line-up last year, which even though was late, provided massive impetus to the overall iPad brand. And just to reinstate that focus, Apple has today announced an all new for the iPad at WWDC — the iPad OS.
Considering the widening differences that have come to be seen between iPads  and iPhones, it was perhaps time that the entire UI and functionality gets a different, distinct identity. There's lot to be leverages when you've got almost 4 times the screen-size, which is rather difficult to achieve with a phone OS. Hence, the iPad OS.
To start with, the iPad OS has a re-designed, re-configured home screen. A new layout will now show more apps on each page. Today View can now be added to the Home screen, allowing quick access to widgets for at-a-glance information, including headlines, weather, calendar, events, tips and more. Clearly, the larger real-estate on iPad is finally being put to right use.
iPad users can now also work with multiple files and documents from the same app simultaneously with updates to Split View, or can quickly view and switch between multiple apps in Slide Over. For example, customers can compose an email while viewing another email side by side or access multiple apps like Messages or Calendar with just a swipe. App Exposé provides a quick view of just the open windows for any one app with a simple tap.
One target segment for iPad has always been artists and folks from the creative industry. And ever since the introduction, Apple Pencil has been their inseparable buddy for designing creative stuff. With iPad OS, the Pencil too gets more functionality. Users can now mark up and send entire web pages, documents or emails on iPad by swiping Apple Pencil from the corner of the screen. A redesigned tool palette gives quick access to tools, color palettes, shapes, object eraser, a new pixel eraser for removing any part of a stroke and a ruler for drawing perfectly straight lines. Apple Pencil feels even more natural, using advanced prediction algorithms and optimizations to reduce its industry-leading latency to as low as 9 milliseconds.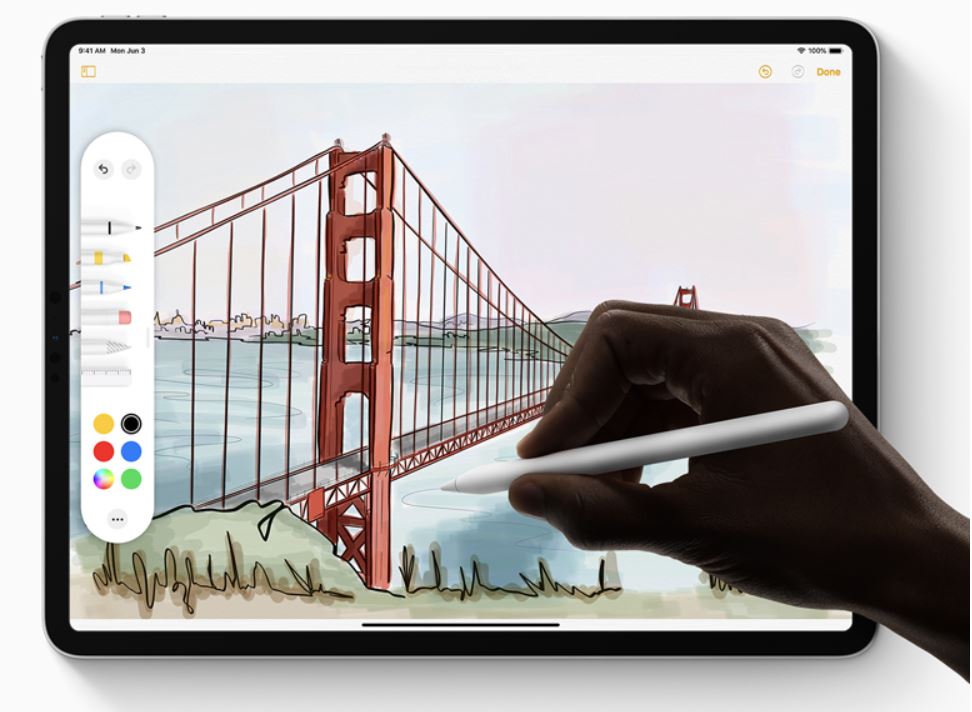 Web browsing will now feel "desktop-like" in Safari. Apple has now put in the ability for iPad OS to serve you with desktop versions of sites automatically. They are also scaled appropriately for the iPad display, and optimizes it for touch. Safari also supports significant new features such as a download manager, 30 new keyboard shortcuts and enhancements to tab management.
The developer preview of iPadOS is available to Apple Developer Program members at developer.apple.com starting today, and a public beta program will be available to iPadOS users next month at beta.apple.com. iPadOS will be available this fall as a free software update for iPad Air 2 and later, all iPad Pro models, iPad 5th generation and later and iPad mini 4 and later.