In an official blog post on Keyword, Google has today announced that it is upgrading the security and adding brand new features to Gmail to protect you from random spam and phishing messages. The search giant is now providing you with machine learning models to easily detect phishing attacks, malicious link warnings and other built-in tools to protect users against new threats.
Though Google hasn't exactly specified the reason for its decision to suddenly add new security features to its email service, it is potentially being done in response the widespread phishing scandal from earlier last month. It witnessed a fake Google Docs app being propelled to all your contacts once you've provided it access to whatever it asked for – especially your account and contact list.
While it had already taken some steps to bolster security at that instant, it is now making sure these tools are being extended to all Gmail users. Thus, Google has today added a completely new and dedicated tool called 'early phishing detection,' which as the name suggests, delays certain suspicious messages to conduct rigorous analysis and protect users from compromising situations. It is highly accurate, as stated by Andy Wen, Google's Senior product manager of content abuse technology in the blog post as under:
Machine learning helps Gmail block sneaky spam and phishing messages from showing up in your inbox with over 99.9 percent accuracy.
The phishing detection model is a dedicated machine learning model, which integrates with Google Safe Browsing to scout and flag any phishy or suspicious links. The system performs reputation and similarity analysis among other things on URLs to provide the users with updated click-time warnings for phishing or malware links.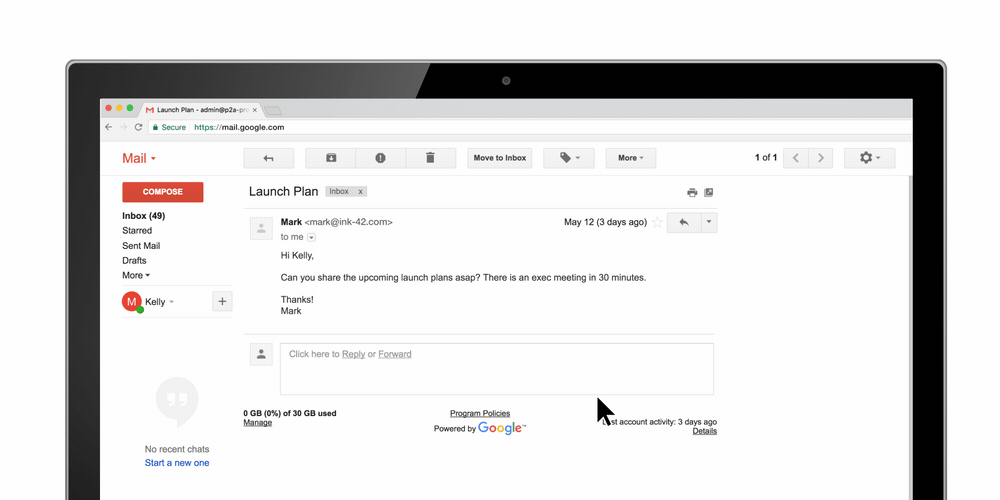 The warning systems have been further upgraded for enterprise professionals to help them safeguard and protect the loss of your data. You are now displayed unintended external reply warnings, where you're shown a minimal notification to intimate you of the fact that you are sending info to someone not from your organization or not in your contact list. Gmail is now using contextual intelligence to better surface these warnings for G Suite customers.
Gmail has contextual intelligence, it knows if the recipient is an existing contact or someone you interact with regularly, to avoid displaying warnings unnecessarily.
Further, Google is also debuting more defenses against ransomware and polymorphic malware for enterprises. It has also added a sophisticated layer of filters to prevent unintended (or otherwise intended) sharing on internal data. Gmail also scours through thousands of your spam and malware, ransomware signals to classify new threats by attachment heuristics (emails that could be threats based on signals) and sender signatures (already marked malware).
The machine learning system can also make enterprise professionals aware of the fact that a sender or recipient has an encrypted mailbox or not. It will also tell if the message can be authenticated before sending.