In January 2017, a teardown of the APK of a new version of Android Pay revealed that Android Pay would soon allow the use of PayPal cards. In March, it was found that users would be able to link their PayPal accounts to Android Pay and use this at supported NFC terminals or even in checkout in Android apps. This feature has currently started going live for a few users.
Users are able to now see PayPal as an option on the page that shows supported banks and cards. The page indicates that any bank or card that works with PayPal will also work with Android Pay. This is very convenient for users whose bank/card has not adopted Android Pay as of yet. This update has currently been released only to users in the United States.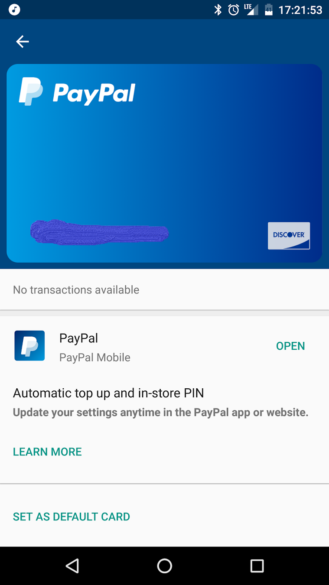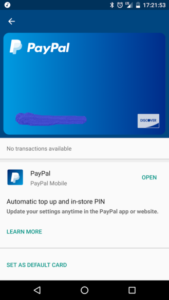 How to set it up:
Tap the Settings icon in the top right corner of the PayPal app
Tap the Android Pay settings
Link your account to Android Pay
Set an In-Store PIN number
Select your "top-up" amount and preferred location to draw fund from
Once this is done, you will find the option to use PayPal in your Android Pay app. The pin number that you entered during the set up on PayPal will be used when you checkout. To use this, you will have to click on the debit option when you're using PayPal. Remember that the "top-up" amount you entered is simply an amount of money that is used to maintain a balance in your PayPal account. The purchases you make can exceed this amount and PayPal will automatically draw the remaining required money from the bank account you have connected connected.
Once this entire procedure is set up, you can use PayPal just as you would any card. You will also have the option to set PayPal as the default payment method or as a secondary method. The latter will require you to open your mobile wallet and select the PayPal card before tapping the NFC terminal.